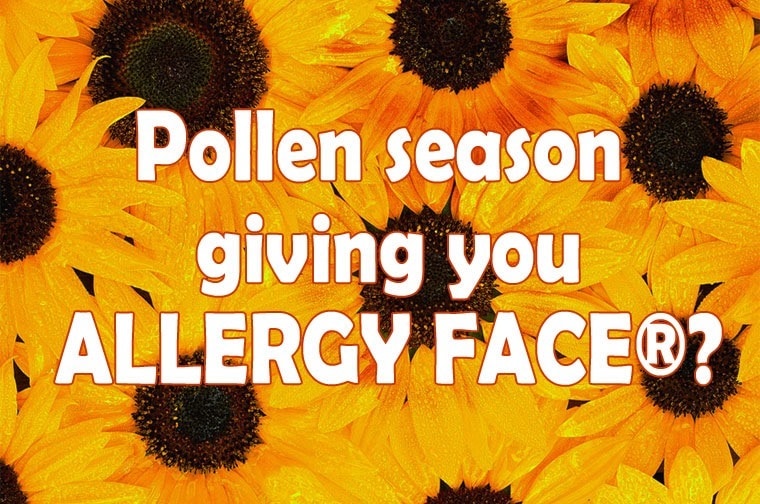 This is a sponsored post written by me on behalf of ZYRTEC®.
I have a weather app that alerts me when there's a high pollen alert. I've been getting one at least every other day the past couple of weeks. And every time I get one of those alerts, I look at my phone and go, "Duh!" because my ALLERGY FACE® tells me that the pollen count in my area is sky high.
What's ALLERGY FACE®? It's the watery, red and itchy eyes, puffy skin, and the red nose you get due to seasonal allergies. My issue is the Rudolph the Red Nosed Reindeer Nose. Seasonal allergies also trigger my facial eczema and make my skin feel sensitive and raw. It also affects my daughter's skin, especially around her nostrils when she's been blowing her nose a lot.
How to combat ALLERGY FACE®
First, to combat ALLERGY FACE®, you should take a seasonal allergy medicine like ZYRTEC®. It provides 24-hour relief of allergy symptoms and works during the first hour on the very first day you take it. There are versions for both adults and children. (My daughter takes the children's version.)
Then there are several makeup tricks you can try. ZYRTEC® has teamed up with celebrity makeup artist Jamie Greenberg. In the video below, she gives some terrific makeup tips to deal with the dreaded ALLERGY FACE®:
On ZYRTEC®'s Facebook page,  Jamie has also created six makeup "looks" perfect for allergy sufferers trying to look their best.
My favorite is "barest beauty," which is an everyday look for those who are suffering from too much redness due to ALLERGY FACE®. Jamie has also developed some terrific glamour and nighttime looks. Check it out!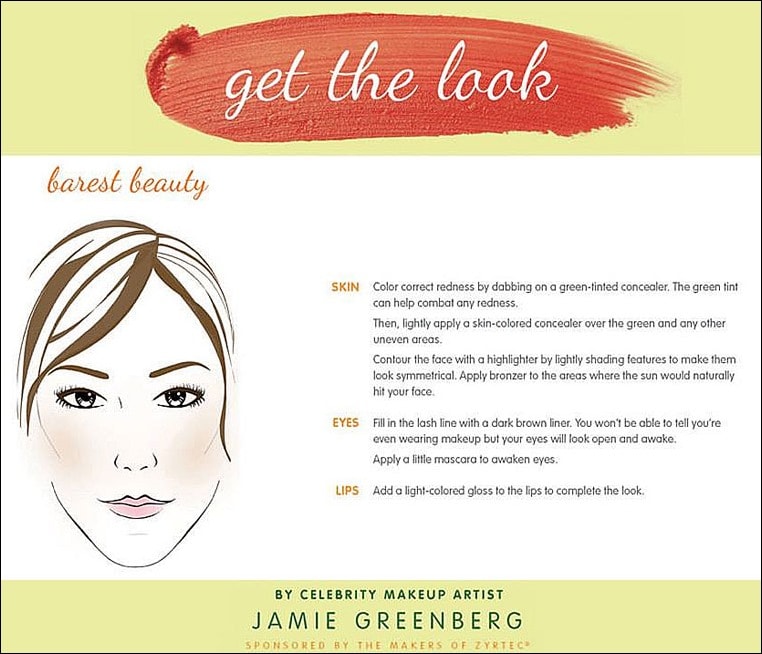 Join us for the ZYRTEC® #ALLERGYFACE Twitter Party
Please join us at the ZYRTEC® Twitter party on Tuesday, June 3, 2014 from 9 pm to 10 pm EST / 6 pm to 7 pm PST. You can follow the hashtag #ALLERGYFACE during the party.
Twitter party participants will be entered to win up to $500 in gift cards from Sephora! Just the perfect place to help you stock up on some goodies to get rid of ALLERGY FACE®. Hope you can join us!
This is a sponsored post written by me on behalf of ZYRTEC®.