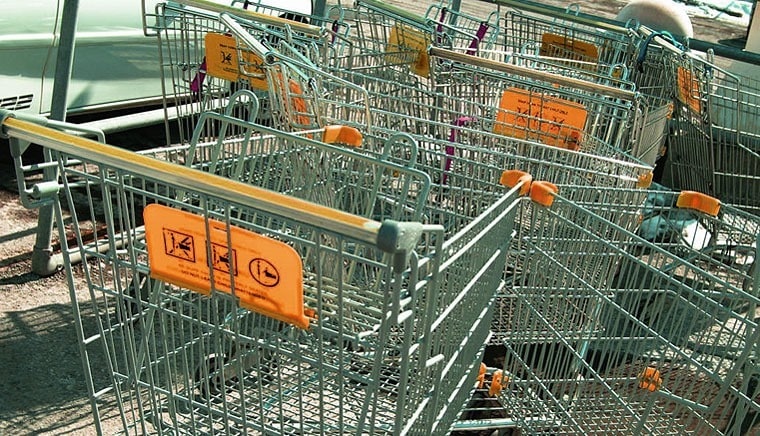 Do you feel that you need a Ph.D. in nutrition to understand the labels on food packages so you can make smart and healthy choices at the supermarket? You're not alone, which is why Facts Up Front was created in 2011 by the Grocery Manufacturers Association (GMA) and the Food Marketing Institute (FMI). The GMA represents the nation's leading food and beverage companies and the FMI represents more than 1,500 food wholesalers and retailers. Working together they formed Facts Up Front, a label that brings important information from the Nutrition Facts Panel and displays it in a simple and easy-to-use format on the front of food and beverage products.
The Facts Up Front label shows calories per serving and information on three nutrients that experts believe you should limit in your diet: saturated fat, sodium, and sugar. Labels may also have information on one or two nutrients you may need to get more of as part of a healthy diet, such as calcium, and only if the product contains 10 percent or more of the daily value per serving of the nutrient. This is the most significant reform on food and beverage labeling in more than 20 years, believe it or not.
Products bearing the Facts Up Front label are already in the stores. Also, many food packages already feature Facts Up Front labels including those made by Nestle, Post Foods, Ocean Spray, PepsiCo, Campbell's, General Mills, Coca-Cola, Kellogg's, Kraft, and Heinz. Store brands such as Kroger, Hy-Vee and Wegmans are also using Facts Up Front labels in their packaging. To find out what manufacturers and retailers are participating, go to factsupfront.org/Partners.
More resources from Facts Up Front
Here are a few of the resources available on the on the Facts Up Front website that I found very valuable:
The Nutrition Calculator easily determined my estimated daily nutrient needs after I plugged in a few facts about myself including my age, gender, height, weight and activity level.
The Interactive Label goes into full detail of each nutrient featured on Facts Up Front label.
The Facts Up Front Recipe Section offers ideas for easy, delicious dishes made with products bearing the Facts Up Front label. It features vegetarian, gluten free (like this recipe for a Spanish Tortilla), slow cooker, and other quick and easy recipes that the whole family will love from products you're already familiar with and buy regularly.
There's also a section on Shopping and Meal Planning Tips, too!
FactsUpFront.org is a great resource you can use to understand how to read product labels, use a nutrition calculator, and find great recipes and tips! Answer the question below for a chance to win $1,000! Sweepstakes Rules.
This is a sponsored conversation written by me on behalf of Facts up Front. The opinions and text are all mine.