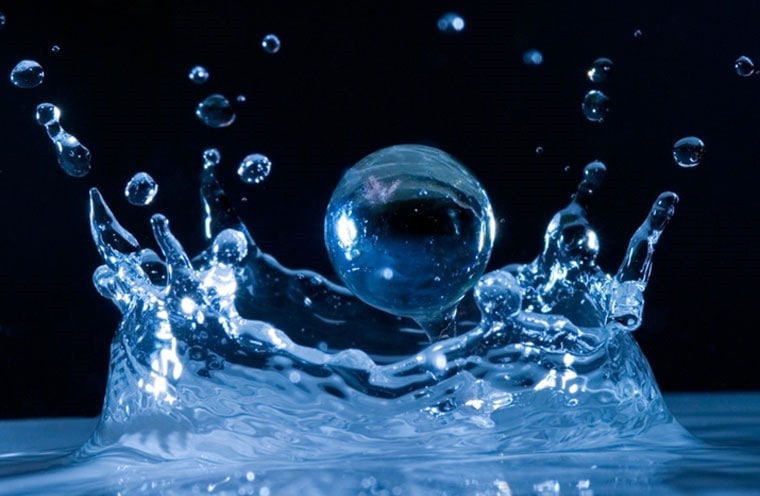 Silk is committed to conserving our most precious natural resource – water. Did you know that producing Silk saves 500 gallons of water per half gallon over conventional dairy milk? Silk realizes that conserving water is everyone's responsibility, so during Earth Month, Silk has launched a series of short, animated videos designed to celebrate, inspire and educate people about the importance of water. In addition, Silk is partnering with The Nature Conservancy to help advance water conservation efforts across the U.S. For every "share" of one of Silk's Earth Month videos, Silk will donate $1, up to $20,000, to The Nature Conservancy.
You can also do your part to conserve water by following my 5 ways to save water at home:
1) Run the dishwasher only when it's full. If you're like me, you can always find room for another bowl, spoon or plate!
2) Know how to use the settings on your clothes washing machine. If you have a small load, and you have a small load setting, use it so the washer doesn't fill all the way up! (Some newer machines have sensors that detect small versus larger loads. My newer model washer does, but my old one didn't.)
3) Fix those leaky toilets. Do you have an toilet that runs? If you're handy, there are many online videos that can show you how to fix a leaky toilet yourself. And, the parts are available at any home repair store or online. However, calling a plumber maybe the best investment you ever made once you see the drop in your water bill!
4) Bring a bucket with you in the shower. The bucket will collect water that would normally go down the drain. Use it to water your plants or garden.
5) Upgrade your lawn sprinkler system. Do you have an older model sprinkler system? Then it may not have sensors that shut off watering when it rains. You may want to look into upgrading it. Sure that could be pricey, but in the long run it may save your family hundreds of dollars on your water bill, and having a newer system adds value to your home.
Win a Silk #YayWater Saving Package!
I'm partnering with Silk to give away a water saving packages to four lucky winners. Each winner will receive an Indoor Kitchen & Bathroom ECO-KIT Bank worth $17. It includes: 1 Spray Clean shower head, 1 bathroom faucet aerator, a heavy gauge toilet displacement bag, a kitchen aerator, and Teflon tape with installation. Each winner will also receive a Silk bag and tumbler.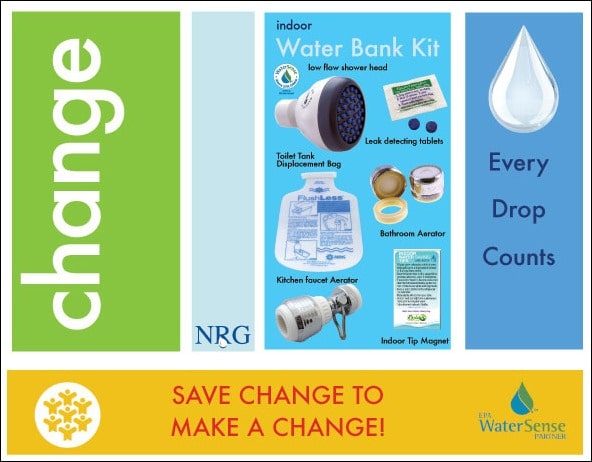 All you need to do is let me know that you've shared the Silk video by placing the link to your Facebook post in the comment box below.
The giveaway runs from April 11 until April 20, 2014.
FOUR winners will be chosen at random. The giveaway is valued at approximately $27 and is only open to legal residents of the United States, 18 years of age and older. No purchase required. Odds of winning based on number of entries. ONE entry per person. FOUR prizes will be given away. Void where prohibited by law.
By submitting your name and email address, you agree to receive relevant promotional emails and contest follow up communications from This Mama Cooks! On a Diet in compliance with my privacy policy and giveaway rules.
More ways to win with Silk
Starting April 4, Silk is conducting two giveaways – one on Silk's Facebook page and the other on Instagram and Twitter. On Facebook, you can  "like" the Silk Facebook page and fill out the entry form to win one of 200 indoor or outdoor water saving prize packages. On Twitter and Instagram, you can upload a photo showcasing a fun water moment using the #yaywater hashtag and fill out an entry form on silk.com/yaywater. Five consumers will win a water saving prize package plus a year's supply of Silk.
Silk wants you to help us celebrate water! Every time you share one of Silk's water conservation videos, Silk will donate $1 to The Nature Conservancy (up to $20,000) to help with water conservation efforts.
I was compensated for this post but the views and opinions expressed in this post are solely mine. WhiteWave is providing the prizes for this program at no cost to me. This giveaway is not administered by WhiteWave or its affiliates, but solely by myself.