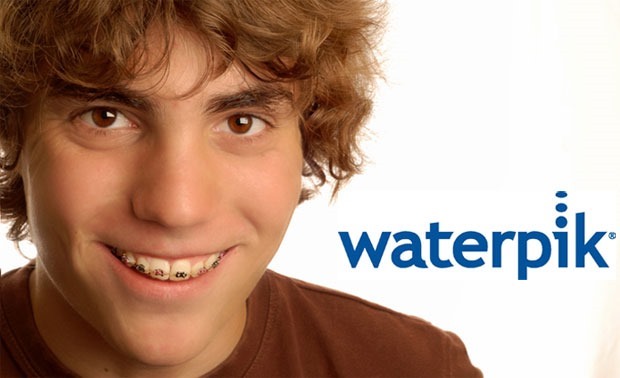 This is a sponsored post written by me on behalf of Waterpik.
I'm very concerned about my family's dental health. I've a daughter who's missing adult teeth and will have to keep her baby teeth healthy for many years. I have a son who's undergoing orthodontic treatment. I just finished up my Invisalign treatment, and my husband has a history of gum issues. So I try to keep on top of my family's need for dental hygiene by making sure my kids brush and visit the dentist and orthodontist regularly. (My husband's pretty good about maintaining his own dental health and brushes, flosses and uses his Waterpik regularly.)
During our past few visits to the orthodontist, Nathan was sent home with a reminder to brush more often, use special plaque fighting mouthwash, and have us invest in an electric toothbrush and a water flossing device. The one purchase I put off was getting a Waterpik as I wanted Nathan to try to maintain better dental hygiene with more traditional means, i.e., toothbrush and paste. He's been doing an OK job, but it was time to step up to the pump – or should I say bathroom sink - with a chance to try out the Waterpik Aquarius Professional Water Flosser.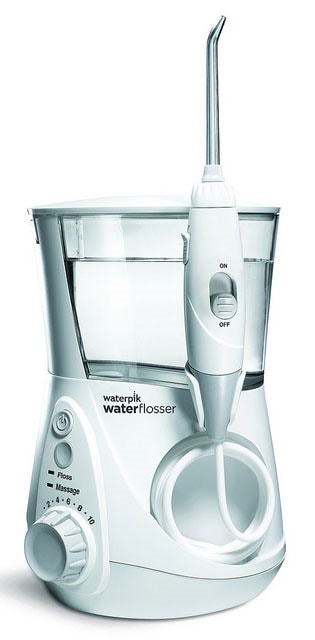 The Waterpik Aquarius Professional Water Flosser (WP-660) is clinically proven to improve gum health versus string floss. You see, flossing with braces is a total pain since you have to use floss threaders to guide the floss through each gap – a totally pain. So I was thrilled to see that one of the Waterpik Aquarius's seven water flosser tips is specially made for people with braces. I couldn't wait for Nathan to use it, but first I had to try it out.
While I don't have braces, I do have a permanent retainer, a wire that's been cemented to the back of my bottom front teeth. I've been using special flossers for this area, but they're awful as the floss frays, gets stuck or breaks. So I snapped on the special Orthodontic Tip and went to town on my front teeth. Easy and quick, I loved how the Waterpik Aquarius made flossing so much easier.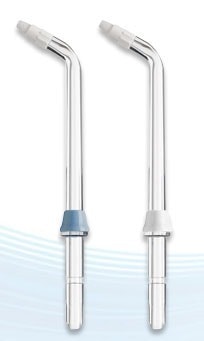 I then turned off the machine and tried out the Plaque Seeker Tip, which is especially made for implants, crowns, bridges, and other restorations. (I have a dental implant.) It has three thin tufts of bristles that can attack plaque that tends to accumulate around implants.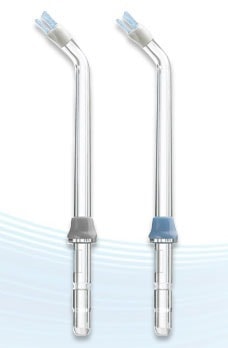 I then snapped on a Classic Jet Tip (the Waterpik Aquarius comes with three) and finished water flossing the rest of my teeth. (The Waterpik Aquarius Professional Water Flosser also comes with one Toothbrush Tip and one Pik Pocket Tip, which is for people with periodontal pockets and furcations.)
I was surprised to see how much food particles were spilling out into the sink even though I had brushed twice since my last meal. Best of all, my mouth felt super fresh and clean and I didn't have the lingering taste of toothpaste to affect my next meal. (I flossed just before breakfast.)
Other Waterpik Aquarius Professional Water Flosser features I really like:
It's very easy to use. However, you should go over the quick start guide as well as the booklet directions so you understand all the features of the Waterpik Aquarius, such as the timer feature that ensures that you floss for one minute and that you should turn off the flosser before changing tips.
It's a sleek and attractive looking device. My husband's Classic Water Flosser Waterpik takes up much more space than the Waterpik Aquarius. This is perfect for Nathan's bathroom as he doesn't have a lot of counter space.
It has two water flossing modes – floss and massage. To clean teeth, you use floss. But for those days when Nathan has sore teeth after getting his braces tightened, having the ability to massage his gums with warm water will be nice.
It has an on/off water control on the handle, which makes it much easier to use. You don't have to lean over the sink and then reach over to the machine since it's right on the handle.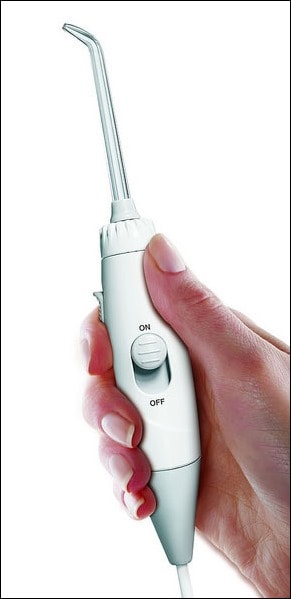 The Waterpik Aquarius Professional Water Flosser sells for MSRP $79.99. Use the code FREESHIPWP660 to get free shipping on any Waterpik product purchased through their website. The code is good until March 31, 2014.
This is a sponsored post written by me on behalf of Waterpik.