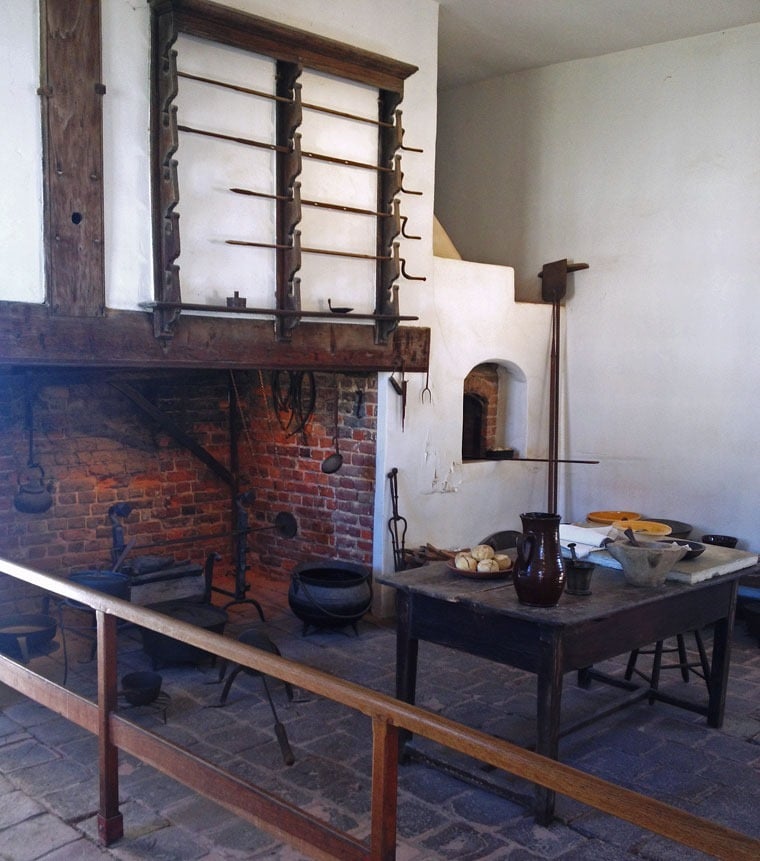 My husband recently got to visit George Washington's home in Mt. Vernon, Virginia. He was fascinated by everything from General Washington's tomb to the working distillery. Knowing that I'd love to see the kitchen set up, Paul took a picture for me.
You can learn more about the kitchen at Mt. Vernon here and how Martha Washington fed her guests and family. The Mt. Vernon website also has lots of recipes from back in the Washingtons' day such as:
If any of these recipes sound intriguing, you may want to buy a copy of Dining with the Washingtons: Historic Recipes, Entertaining, and Hospitality from Mount Vernon. I've put it on my Amazon wish list along with Dining at Monticello: In Good Taste and Abundance and The Founding Foodies: How Washington, Jefferson, and Franklin Revolutionized American Cuisine. [All Amazon links are affiliate links.] I love reading old recipes because they crack me up. Just take a gander at Martha Washington's Great Cake – thank goodness for cake mix!
Do you like visiting historical sites and looking at the kitchens?