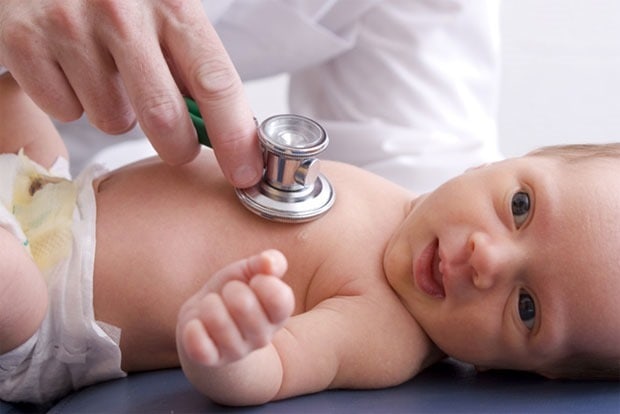 Recently, my husband and I visited a colleague of his, her partner, and their new son. It brought back so many memories of when my children were babies and all the questions I had that the baby books and friends couldn't answer. This was before Facebook, in the early days of parenting websites and group boards. Luckily I had those parenting boards, because that's where I learned that my preemie son could get evaluated by the local school district to see if he needed early intervention and therapy. Being a first time mom, I had no idea and my pediatrician didn't tell me.
If I was a new mom today, one site that I'd spend a lot of time on would be Bundoo. Unlike many parenting boards, Bundoo's information comes directly from experts – pediatricians, OB-GYNs, a pediatric dietician, nutritionists, a behavioral health specialist, and so on. You can trust Bundoo because the information is coming from experts, not just other parents (though there are community boards on Bundoo, too). I also like Bundoo for it's large library of articles on topics such as Feeding and Nutrition, Pregnancy & Birth, Preschoolers, and Health Issues.
Finally there's a marketplace featuring all kinds of baby and toddler must-haves like car seats, strollers and baby gates. You can find some of Bundoo's Favorite Things in the marketplace by checking out their Favorite Things giveaway through March 9th, too.
Ask Bundoo!
Bundoo's articles, community and marketplace are totally FREE. But by becoming a Bundoo member (just sign in with your Facebook login!) you can:
Set up your public or private groups in the Bundoo Community.
Comment on Bundoo A-Z articles.
Find and follow other members.
Review products in the Bundoo Marketplace.
However, there's one paid part of Bundoo that you should check out called Ask Bundoo that lets you ask questions directly to pediatricians and childcare experts. Ask Bundoo is totally private since no one sees your question except for the Bundoo Childcare Expert. It's personal since you get a unique and specific answer to your question. Finally, it gives you professional, expert advice from fully credentialed and practicing in their fields.
For one Ask Bundoo question you pay $9.95, and $49.95 for six questions, $29.95 for one unlimited month. I think this would make an wonderful baby gift for a new parent, don't you? Bundoo agrees, which is why they've set up a Bundoo Gift service.
Win a one month subscription to Ask Bundoo!
I'm sure you have questions you'd like to ask a pediatrician or childcare expert about your baby or toddler. That's why I'm partnering with Bundoo to giveaway a one month's subscription of unlimited questions to a pediatrician or childcare expert to their Ask Bundoo service at bundoo.com/ask to one lucky winner. Here's how to enter:
a Rafflecopter giveaway