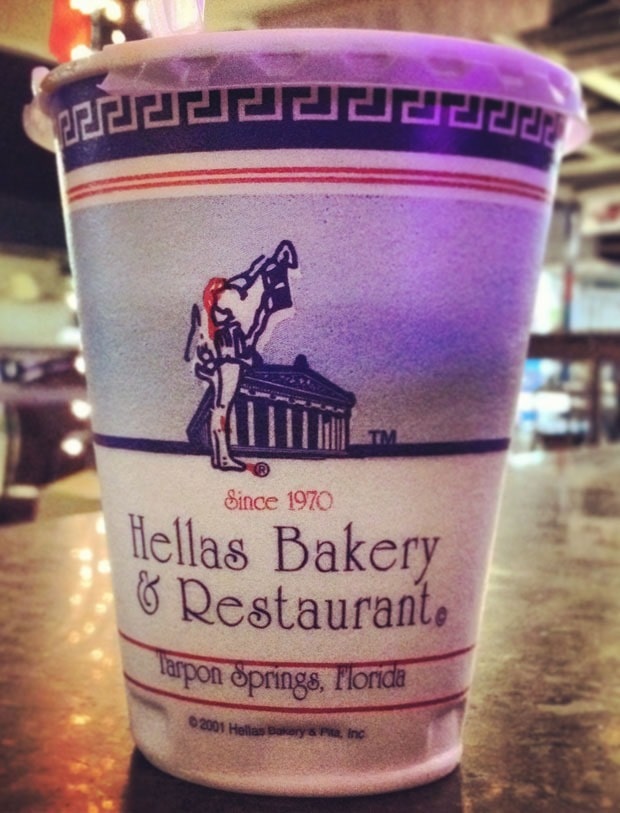 Greek coffee.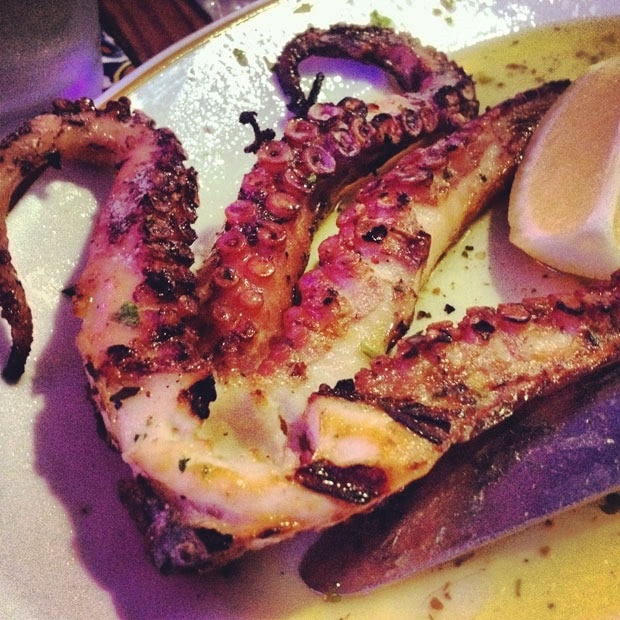 Grilled octopus appetizer.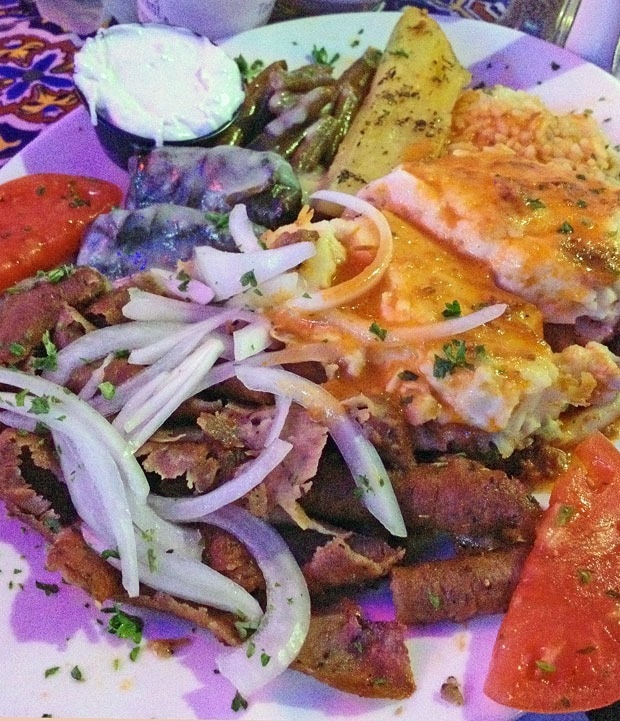 Combination Platter - Gyro, Moussaka, Pastitsio, Dolmades and Tzatziki sauce.
Baklava!
When we traveled to Tampa, Florida, I had no idea that we'd be going out for Greek food. Seems there's a thriving Greek community in Tarpon Springs and Hellas Bakery & Restaurant is one of the places you must visit, even if it's just for a cup of authentic Greek coffee and pastry. I love Greek food, especially gyros, dolmades (stuffed grape leaves), and baklava. My maternal grandfather was of Greek descent, so my parents always made sure we went to Greek festivals, and were exposed to their culinary traditions.
The food at Hellas Bakery was delicious, the service terrific, and the portions overly generous. Paul and I shared the Combination Platter, which was meant for one person, but was too much food for the two of us. We ended up taking half of it and much of what the children ordered home. You can check out the Hellas' menu here. And yes, they do offer the flaming Saganaki cheese, though I didn't see anyone ordering it the night we were there.
Hellas Bakery and Restaurant, 785 Dodecanese Boulevard, Tarpon Springs, Florida. Call (727) 943-2400
(727) 943-2400 for reservations.