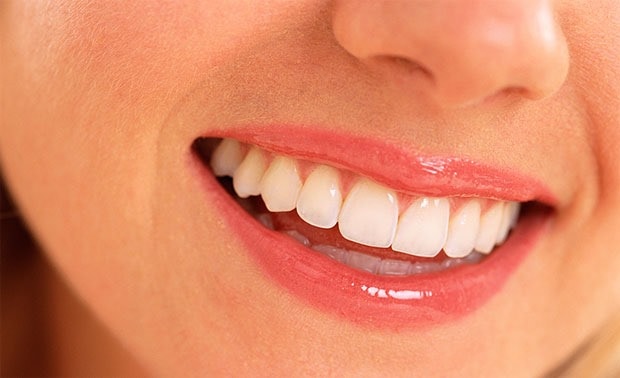 As part of National Children's Dental Health Month, the folks at Trident asked me to share 5 tips for a Healthier Smile. These five dental health tips from The Partnership for Healthy Mouths, a coalition of 36 leading organizations in the field of oral health, are sure to keep the smiles of everyone in your family – children and adults alike – healthy all year long!
1. Brush 2x2 Daily – That's 2 minutes twice a day! It's best for kids and adults to brush their teeth for 2 minutes, 2 times a day for healthier teeth, fresh breath, and less cavities. To make sure your child is brushing for two minutes, set a kitchen timer. Or use on of the many fun brushing apps available online.
2. Use Fluoride - Children 2 or older should always use fluoride toothpaste. Consult with your dental professional if your child needs additional fluoride treatments. We live in an area where our well water isn't treated with fluoride. So our dentist recommends that my younger daughter has regular fluoride treatments when she comes in for her cleanings.
3. Visit a Dentist – Kids and parents should visit a dentist regularly starting no later than age 1. If your dentist doesn't object, bring your child in to watch you getting your teeth cleaned so they don't find it scary when it's their turn. My dentist even let my kids sit in my lap when I had my teeth cleaned. They found it fascinating!
4. Floss Regularly – Everyone should clean between their teeth once a day with floss to remove plaque and food where a brush can't reach.  Children as young as 2 can floss if their teeth are touching. Buy a package of dental flossers so kids can floss their own teeth if they find using dental floss too hard to do.
5. Chew Sugar-Free Gum – This is the tip that everyone likes best! Chewing sugar-free gum, like Trident, helps keep teeth clean after eating and between brushing. By chewing Trident sugar-free gum after eating, it stimulates saliva flow, which helps reduce the risk of cavities by reducing plaque acids, removing debris, and strengthening teeth. It offers oral care benefits for you're on the move and can't stop to brush your teeth. It also has been shown to help fight cavities.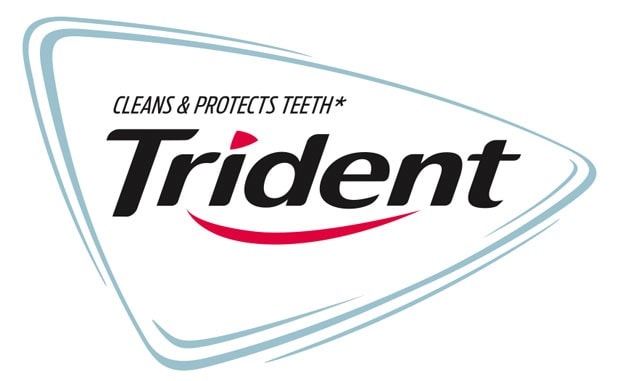 I'm old enough to remember that Trident gum was the first nationally sold sugar-free gum in the US. No wonder it was the only gum my parents let me chew when I was a kid! No surprise that Trident sugar-free gum has been helping Americans maintain good oral health hygiene for 50 years, too.
This year, Trident is celebrating their 10-year partnership with Oral Health America's Smiles Across America program (SAA), which provides oral disease prevention services for at-risk children who are underserved due to issues of poverty.  In 2004, Trident provided funding to launch SAA, and has donated more than $2.5 million to support the program, which has impacted more than 2 million kids.
For more on Trident, visit their Facebook page or connect with them on Twitter @tridentgum.
Trident Gum Giveaway!
To freshen up your smile, on behalf of Trident I'm giving away 12 packages of Trident Gum (ARV $15). To win, all you need to do is "like" Trident on Facebook.
a Rafflecopter giveaway
Disclaimer: I have been compensated by Trident for my participation in this campaign and am part of the Mom It Forward Blogger Network.