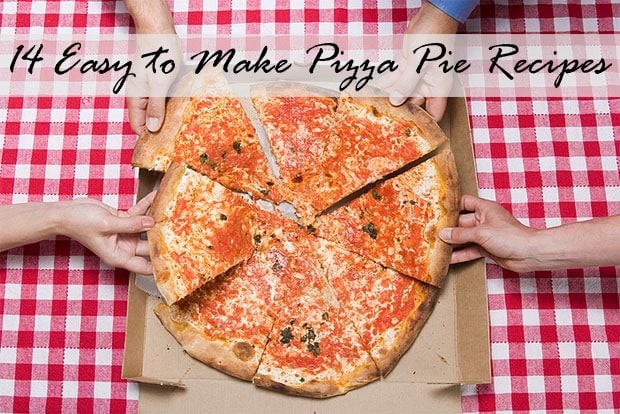 Who doesn't love a pizza pie? However, one of the things that can really ruin a healthy diet is ordering pizza delivery. Talk about greasy. And all that cheese and fatty meats!
With already prepared whole wheat pizza dough available at many grocery stores (and premade gluten free pizza crusts, too!) there's really no excuse not to make pizza at home. Often you can make it cheaper than take out. Plus, you can cook up healthier versions of your favorites pizzas by using low fat cheeses and lots of fresh vegetables. You can even forgo the pizza crust and create a cauliflower pizza crust or use flatbread instead.
I hope this 14 Easy to Make Pizza Pie Recipes recipe roundup created by me for Foodie.com inspires you to cook up some pizzas with the family tonight!