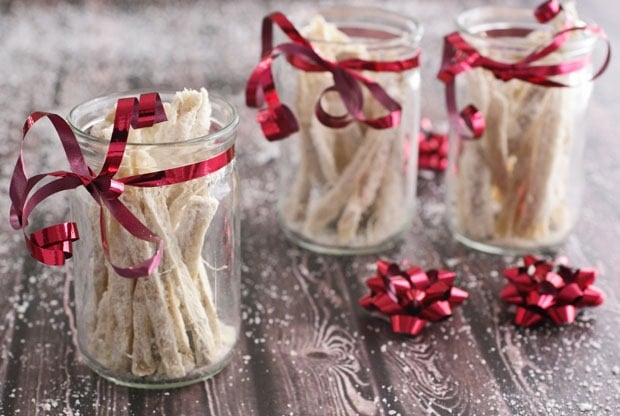 As a #Switch2Swerve Ambassador, I've had a great time using Swerve Sweetener. I really mean it when I say that I love using Swerve in cooking and find it just as easy to cook with and use as sugar. I've used it in Sugar Free Cranberry Sauce, Gluten & Dairy Free Coffee Cake Topped with Berries & Pine Nuts, Sugar Free Horchata, and Sugar Free Spicy Southwest Grilling Rub as well as in every day foods like breakfast cereal, my morning oatmeal, homemade hot chocolate, and tea.
I wanted to share another recipe using Swerve with you to show you how easy it is to use, and got an idea to make candied ginger from a blog I read frequently, Lemon in Ginger. Deepali had made one of my favorite treats, Candied Ginger. This was something I was introduced to as a child at a friend's house. Her father used to buy candied ginger at a candy store on the Asbury Park boardwalk and claimed candied ginger was good for your tummy. I just thought it was delicious!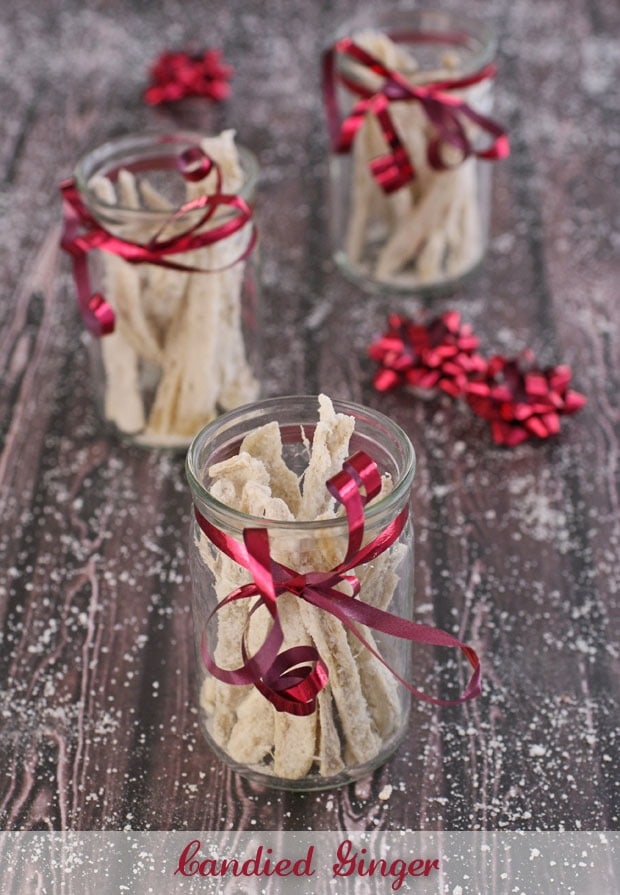 Later on I would occasionally buy a box of it at Cost Plus World Market even though I knew indulging in all that sugar was not such a great idea. Candied ginger is usually imported from China or Thailand is often quite expensive. Considering all the recalls of dog treats and other food products from China (and all that sugar!) I haven't bought candied ginger in a long time. I just don't trust foods manufactured in China and don't know how long the candy has been in storage or on the shelves.
Coming across Deepali's post, I thought I'd give her recipe a try, but would health it up using Swerve Sweetener. This time the candy would have all the goodness and health properties of ginger and no calories (or guilt) from Swerve – perfect!
If candied ginger isn't your thing as a candy, you can use it in baking, to flavor a cup of hot tea or mulled wine, or even in a cocktail such as a mojito or mint julep! If you're going to use it in drinks, you may want to cut the ginger into "swizzle sticks" like I did. The candied ginger recipe also has the benefit of producing about a cup of ginger syrup that you can use in cooking, as a coffee syrup, as a base for cocktails, or in Italian style sodas. And since it's made with Swerve, it's practically calorie free!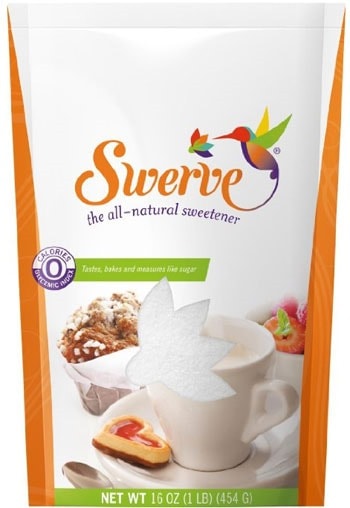 To learn more about Swerve Sweetener, check out their FAQ page at swervesweetener.com/f-a-q/. You can also connect with them online on Twitter @swervesweetie, Facebook, Pinterest, Instagram, and Google+.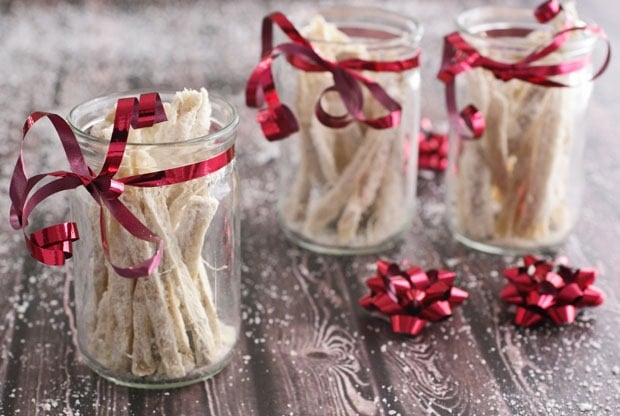 Ingredients
2 cups

peeled and sliced ginger

1 1/2 cups

Swerve Sweetener (granular)

1 1/2

cups water

3/4 cup

Swerve Sweetener (granular) for rolling the ginger
Directions
Place ginger strips into a pan and cover with cold water. Bring to a boil over high heat. Simmer for two minutes. Strain and discard water.
Repeat process 2 more times. Doing this removes the bitter taste of the ginger. It will also remove any grey color from the ginger and leave it a solid gold.
Add 1 1/2 cups Swerve Sweetener and 1 1/2 cups water to saucepan. Bring to a boil over high heat. Reduce heat to medium and let simmer for 5 minutes.
Add ginger. Bring back to a simmer and cook for 20 minutes. Adjust heat a little higher if needed, so simmering bubbles completely cover the ginger. Cook for 20 minutes until the strips of ginger seem to be translucent. Do not stir or the Swerve may crystalize.
Remove pan from stove. Carefully strain ginger syrup and store for future use in an airtight container or bottle.
Take 3/4 cup Swerve Sweetener and sprinkle on to a large dinner plate. Roll the ginger strips into the Swerve then place on a wire rack to dry overnight. If there is leftover Swerve from this process, save in an airtight container for to sweeten tea, coffee or cereal, or to use in a recipe.
Store ginger in an airtight container or ziploc baggie.
Prep Time:
12 Hours 30 Minutes
Total Time:
13 Hours 30 Minutes
Servings
:
Makes 2 cups candied ginger, 1 cup ginger syrup