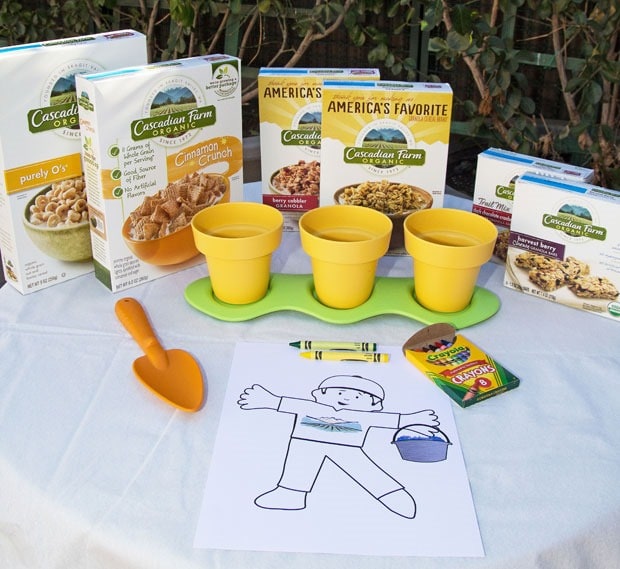 If you have kids, you're probably familiar with Flat Stanley, the popular globetrotting character, educational icon, and now iPhone app. I've personally had a few visits from Flat Stanley via the U.S. Postal Service myself. That guy certainly gets around!
Well, Flat Stanley's latest adventure might just be his most crucial in helping to preserve the health of our children and our planet. Thanks to a partnership between Flatter World and Cascadian Farm, Flat Stanley is now helping to educate children about organic food and farming through a virtual tour of an organic farm. The tour, which is part of the existing Flat Stanley app, offers children a fun way to learn about organic farming and where their food comes from. It also provides teachers and parents with the tools needed to excite future generations about organic food and farming.
The Organic Trade Association has reported an increase in the purchase of organic food. In fact, 80 percent of households purchase some organic foods, an increase from 73 percent of in 2009!
Flat Stanley Goes Organic – Cascadian Farm Giveaway
To help promote the partnership, I'm giving away to one lucky winner an indoor home gardening kit for kids, an Organic Flat Stanley cut-out, and a selection of Cascadian Farm products – total package worth approximately $150. (Note: the winner will be receiving more Cascadian Farm products than show in the picture. The exact Casadian products delivered to the winner will depend on availability. The winner cannot choose what products s/he would like to receive.)
All you need to do to enter is tell us why you choose to buy organic foods. (And if you don't buy organics, please share that, too. I'm interested in all opinions here at This Mama Cooks!)
a Rafflecopter giveaway