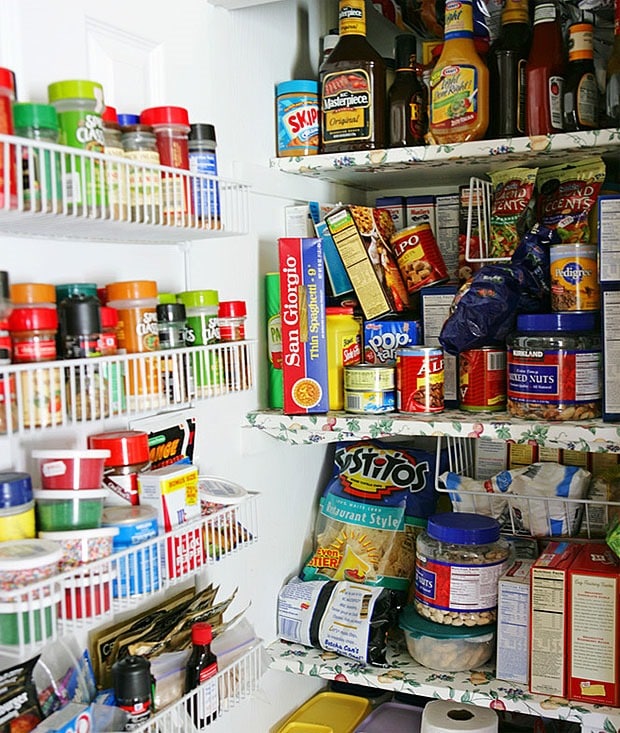 A friend recently told me that she was diagnosed with a rather serious health issue. Along with conventional treatments, her doctor advised that she try a gluten free diet. Not only was she stressed out about the cost of her medicine, but she worried that she couldn't afford to buy special gluten free items at the health food store. In addition, she was exhausted and didn't have the energy to cook two separate dinners each night thinking there would be no way her family was going to eat "yucky gluten free food." I advised her that actually it's pretty simple to set up an affordable gluten free pantry from foods that are 1) naturally gluten free and 2) can be found at just about any grocery store. In addition, gluten free products like pancake mixes and noodles have improved so much that many people have no idea they're gluten free unless you tell them.
How gluten free do you need to be?
In the case of my friend, she just needed to eliminate gluten from her diet for awhile to see if it improved her health. If you or a family member has celiac disease or an allergy to gluten, you should seriously think about eliminating all forms of gluten from the household. In that case, accidental cross-contamination could mean someone getting very ill or going into anaphylactic shock. It's just not worth a non-gluten free family members having their favorite cookies in the pantry. (Instead, introduce them to Udi's Gluten Free Snickerdoodles Cookies and they won't miss them!)
Go on a gluten free foods scavenger hunt!
Most of us already have naturally gluten free foods in our pantry, refrigerator and freezer. It's just a matter of finding them! So put on your detective hat and become a label reader. While it may not say "gluten free" in big letters on the front of the packaging, under the ingredients it may state that the food is gluten free. (Or that it contains wheat – if so, stay away!) So you don't have to reread labels, mark gluten free foods with a colored sticker – like green for GO! – or write in big letters "GF" on the package.
And what about things like oatmeal? If you look at a box of store brand oatmeal – a food that's naturally gluten free – is it safe to eat? Well, store brand oatmeal is processed in factories where foods containing gluten are processed. So they're definitely contaminated. If you really want to eliminate 99.9% of the gluten in your diet, I'd leave the store brand oatmeal for the non-gluten free family members and buy yourself some gluten free oatmeal instead. Yes, it's more expensive, but it's an investment in your health.
Now check your refrigerator and freezer. If you rely on a lot of processed foods, that's where you'll find the gluten – marinades, frozen dinners, and condiments, for example. Again, if you're not worried about cross-contamination, save those foods for the non-gluten free members of your family. But if you are fanatical about cross-contamination, donate gluten containing unopened foods to your local food pantry or give them to a friend, relative or neighbor.
Naturally gluten free foods that may already be in your pantry, refrigerator and freezer:
grains like rice, quinoa and oatmeal
fruits and vegetables
chocolate
herbs and spices
bacon and eggs
yogurt, milk and cheese
coffee and tea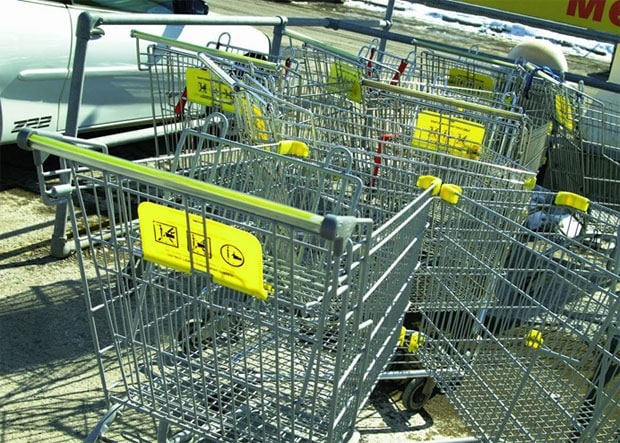 Finding gluten free foods at the grocery store
Most grocery stores, and even big discount stores like Walmart, carry gluten free foods. There's no need to go to an expensive health food store anymore! After going through your pantry, refrigerator and freezer, you should have an idea of what you need to stock up on. For example, if you love quesadillas and always use flour tortillas, buy corn tortillas instead – no need to buy gluten free there (unless you need certified gluten free tortillas)! Or if Wednesday is spaghetti night at your house, you'll need some gluten free noodles. (I like brown rice noodles the best since they don't get too mushy when cooked.)
Next time you go to your grocery store, ask to speak to the store manager. (You may want to call ahead.) See if they have a gluten free food list available. If not, the manager can show you their gluten free section, where they place gluten free foods in the health food aisle, or how gluten free foods are mixed in with the regular brands. (My Kroger store does all three and my Walmart has a special gluten free section.) Before you shop, familiarize yourself with all the sections. You may find that gluten free Bisquick pancake mix is much cheaper than any of the health food gluten free pancake mixes, for example.
What gluten free foods must you buy? Here's what I would suggest since they're staples at my house and can be made into a quick meal:
gluten free noodles
gluten free breads
gluten free pancake mix
gluten free cold cereals and hot ones like grits, oatmeal and quinoa flakes
gluten free soy or tamari sauce
all purpose gluten free flour mix
Finally, while you're shopping, throw a special gluten free treat in your cart, whether that's a copy of your favorite magazine or a box of gluten free cookie mix for you and the kids to make together. All kids love freshly baked cookies, whether or not they're gluten free!
Learn more about living gluten free! Visit udisglutenfree.com.
This is a sponsored conversation written by me on behalf of Udi's Gluten Free. The opinions and text are all mine.