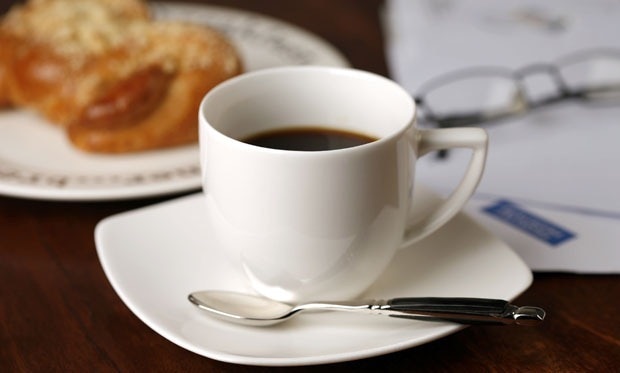 One of the most stressful times for me and my family is during the week day morning rush to school. Everyone wakes up grumpy and moves at the pace of a tree slug. Besides making sure everyone gets ready and out of the house on time, I also have to keep the kids on task – including reminding them to eat instead of staring at the wall!
Here are a few things I do to make the morning rush less stressful.
The weekend before
Groceries – go through your cupboards and refrigerator to make sure you have enough breakfast, lunch fixings, and school snacks on hand for the week. There's nothing worse that starting off Monday morning realizing you don't have any cold cuts to make sandwiches.
Hot lunch – if your kids get hot lunch at school, print out the monthly calendar and place it on the refrigerator. My kids are allowed to order hot lunch once a week, so I try to get them to pick what day they want it the weekend before. Also,  make sure you have cash on hand to pay for lunch if your school doesn't have electronic billing.
Laundry – make sure everyone has enough clean school and work clothes for the week. If the seasons are changing, you may need to check the weather report to plan appropriately. Also, if you find that your child is constantly running out of pants or short sleeved shirts (probably because they've grown out of a few things) maybe it's time to visit the store.
Backpacks – make sure that the kids empty their backpacks of any unnecessary stuff and put important papers, books, Friday folders, and homework in their backpacks Sunday night. This is a good time for mom or dad to make sure any important paperwork is reviewed or signed, too.
The night before
Showering – My kids like to shower in the evenings. I think most younger kids can get away with bathing the night before. However, many tweens and teens may need to shower in the morning to smell and look their best. If so, make sure everyone's up early enough and knows to keep their shower time short.
Backpacks – see above.
Clothing – Some kids (and adults) do better if they choose an outfit and set out their clothing the night before.
Breakfast – Make sure you have food on hand that's easy to make and eat in the morning. A couple of ideas are hard boiling and peeling eggs the night before, or making extra pancakes on the weekend to reheat during the week. Meal replacement shakes are a quick meal that can be consumed in the car. Cups of yogurt, minute oatmeal and cut up fruit are all healthy ways to start your day. If necessary, set the table the night before to have a jump on the morning's rush. Set out your vitamins and don't forget to prep the coffee pot, too!
Lunch – We don't do this, but some families like to prepare lunch the night before. I find that the sandwiches get to soggy for my kids' liking, so we make it the morning before.
That morning
Check the weather – Whatever way you check the day's weather – the newspaper, TV news, your computer or smartphone – you need to know if it's a long sleeves and jeans or short sleeves and capris day before everyone starts getting dressed.
Preparing breakfast – Older kids can prepare their own breakfast.Younger kids can help get the cereal or bread. Everyone should clean up their own dishes – not mom!
Fixing bag lunches – Older children can make their own lunches. If the kitchen is too crowded, have one child in charge of lunches one week, another child the next, and maybe mom or dad the following week.
Ban electronics in the morning – They're distracting and prevent kids – and parents – from keeping on task and on time.
Use the kitchen timer to tell you when it's 10 minutes before you have to leave. That should give everyone enough time to brush teeth, use the toilet, and gather up their stuff. Add another 5 minutes if mom or dad always misplace their keys!
I hope some of these tips help you make the morning rush less crazy.
How have you made your mornings less stressful?
Sprint is the only national carrier that has truly Unlimited data for all phones while on the Sprint network with the Everything Data plan. No throttling, no metering and no overages. Plus you get Unlimited text and calling to any mobile. It's the simple plan that allows you to use data on your phone the way it should be used. Visit http://bit.ly/xK6WDo.
_______________________
Disclosure: Compensation was provided by Sprint via Glam Media. The opinions expressed herein are those of the author and are not indicative of the opinions or positions of Sprint.
© Rafalulicki | Stock Free Images