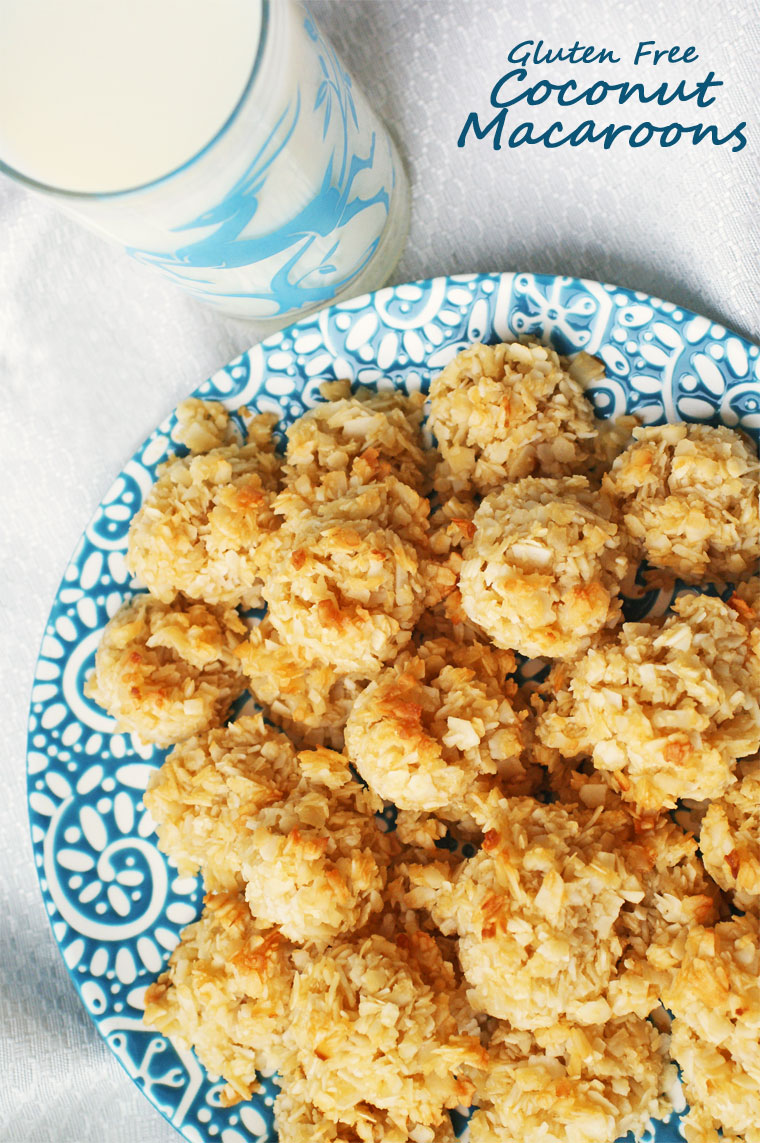 Having had a Jewish father, I grew up eating wonderful cookies like Coconut Macaroons and cupcakes at the Jewish-style bakery my parents frequented by my dad's office in Red Bank, New Jersey. If you lived in the area in the 1970s, it was the bakery by Red Bank Catholic High School and down Main Street from Norman's Deli. It's no longer there.
I never realized that Coconut Macaroons, black and white, lace, and rainbow cookies were typical of Jewish treats until I read Inside the Jewish Bakery: Recipes and Memories from the Golden Age of Jewish Baking by Stanley Ginsberg and Norman Berg. It's a wonderful cookbook and would make a great Hanukkah or holiday gift.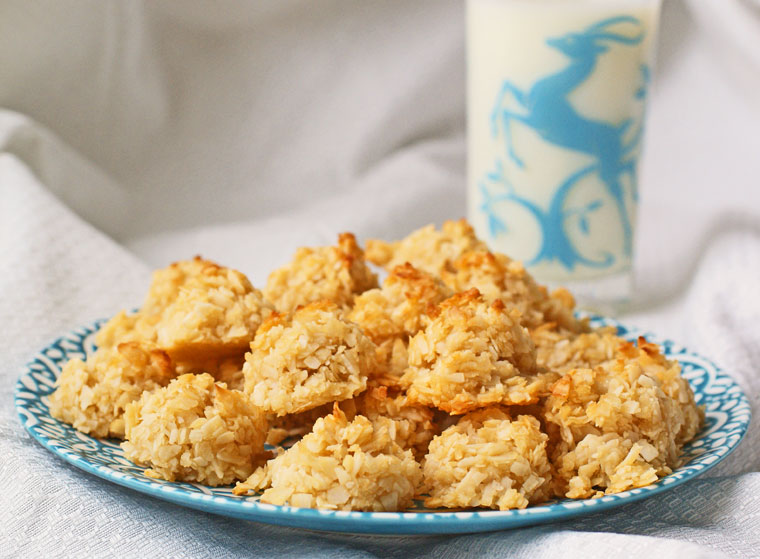 I always thought of these type of baked goods as "back East cookies" that you could only find in New York City and Northern New Jersey. I never came across them in other parts of the country.
My favorite Jewish cookies are the rainbow ones. I was hoping to experiment and come up with a gluten free version. (You can see a non-GF version of rainbow cookies here on the publisher's website.) However, since they contain almond paste and almond extract – and I have a child who's allergic to nuts – I didn't think it was too smart to cook up a batch. Plus, I'd have to eat them all myself, which is a recipe for disaster especially with all the holiday treats out there this time of year.
Instead, I chose to make Gluten Free Coconut Macaroons. When my mother-in-law went gluten free over 11 years ago, there were very few premade gluten free products around. One exception was Coconut Macaroons that I'd find in the ethnic section of the supermarket during Passover. Here's my healthed up, alternative sweetener version (using stevia and agave instead of sugar) of Inside the Jewish Bakery's recipe.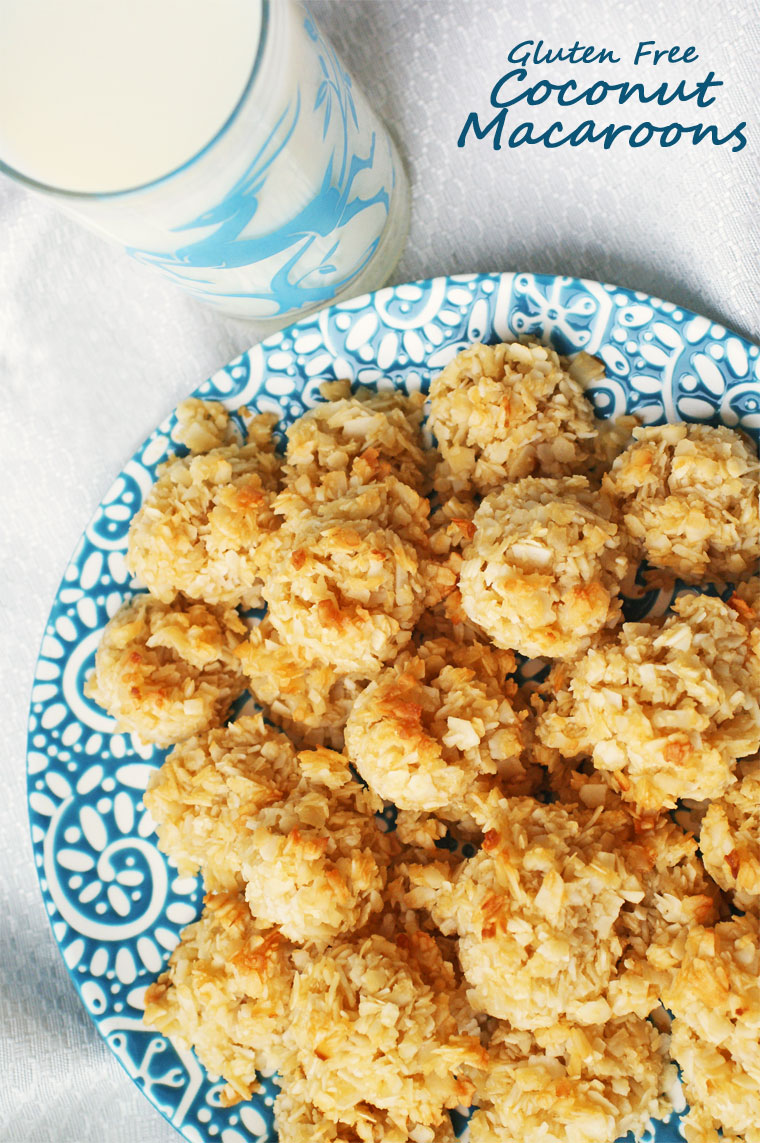 Coconut Macaroons
Based on the recipe from Inside the Jewish Bakery by Stanley Ginsberg and Norman Berg © 2011 Camino Books. Reprinted with permission. All rights reserved.
Ingredients
2 tablespoons

powdered stevia

1/2 teaspoon

salt

2 1/4 cups

finely shredded, unsweetened coconut

3/4 teaspoon

vanilla extract

3 tablespoons

agave nectar

3 tablespoons

vegetable oil (grapeseed, canola or coconut oil works well)

3 to 4

large egg whites, beaten
Directions
Preheat oven to 350 degrees F.
If you're using "natural" unsweetened coconut from the health food store, you may need to chop up the coconut into smaller pieces. You can do this in a food processor or a blender. Chop until the coconut is confetti-sized.
Blend all ingredients except egg whites on the low speed of electric mixer.
Increase speed to medium. Then add egg whites in a thin stream, mixing until smooth. Use only enough egg to get dough to the consistency of putty.
Using a small cookie scoop, spoon mixture on to cookie sheets lined with parchment paper or a silicone mat. (I use the silicone making mats made by Wilton.)
Bake for 15 minutes until the tops of the cookies turn light brown. Do not over bake.
Allow to cool on parchment or silicon mat. (If the cookies stick to the parchment, turn paper over and wet it lightly so the macaroons will come off easily.)
Carefully remove cookies with a cookie spatula and store in an airtight container.
Servings
:
Makes 36 cookies
Serving size:

1 cookie

Calories:

34

Calories from Fat:

25

Total Fat:

2.8g

Saturated fat:

1.7g

Unsaturated fat:

1.1g

Sodium:

37mg

Total Carbohydrates:

2.2g

Sugar:

1.7g

Fiber:

0.5g

Protein:

0.5g

Cholesterol:

0mg
____________
Disclosure: I received a review copy of Inside the Jewish Bakery: Recipes and Memories from the Golden Age of Jewish Baking to facilitate this review. All opinions and experiences are my own.