Now that we have smart phones at our disposal, there's not excuse that you left your calorie counter or Weight Watchers POINTS booklet at home. With these mobile apps for iPhones and Blackberries, you now have the tools to eat healthier when you're away from home, stay on your diet plan, and even exercise.
Healthy iPhone apps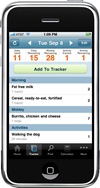 Weight Watchers – This FREE iPhone app lets users stay on track with diet and fitness by leveraging official Weight Watchers insights and tools. Everyone, whether or not they're a Weight Watchers member, can view recipes, articles and success stories, create shopping lists and use Weight Watchers' cheat sheets and meeting finder. Additionally, Weight Watchers Online and eTools subscribers can unlock additional tools that help them track their plan progress on the go.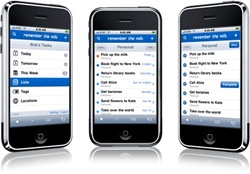 Remember the Milk
iPhone app users who want to get organized — and stay that way — in 2010 will love this app. Free with a Remember The Milk account, this app lets users sort to-dos, quickly access completed tasks, store notes and auto-link e-mail addresses and phone numbers for one-touch emailing and calling. The app also uses geolocation to sort nearby to-dos, and allows users to store common to-dos in an easily accessible list.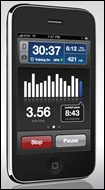 Run Keeper – Stay motivated to keep moving! This free app uses the iPhone's GPS system to track how far and how long you've walked, biked, hiked or ran. Information including pace and duration are stored so users can track progress over time. Notable features include Activity Training, Personal Dashboard, Maps Integration, Activity Sharing, Music and a Manual Input feature for treadmill runs.
Healthy Blackberry Apps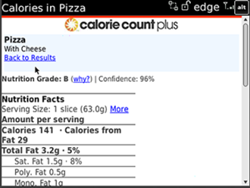 Calorie Count Nutrition Search – Count calories and find nutritional details for any food on the go! The Calorie Count application, available for free from the BlackBerry App World™, brings the power of About.com's popular food and diet resource, caloriecount.about.com, to your fingertips. Search, evaluate and compare tens of thousands of foods from apples to zucchini, including items from popular restaurants, supermarkets and fast food chains.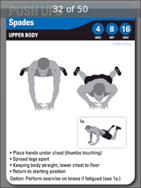 FitDeck Mobile helps you get fit and stay fit with a simple, effective workout that you can do anywhere you carry your mobile phone – at the office, on the road, at home, or at the beach. The FitDeck Mobile exercises require no weights or equipment, are designed for people of any fitness level, and will help you achieve your goals, save time (not trips back and forth to the gym), stay motivated and relieve stress. Limited time offer until January 22, 2010. Save 25% and get FitDeck Mobile for only $5.99.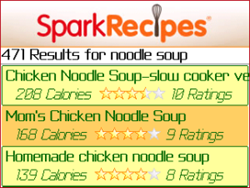 Healthy Recipes from SparkRecipes – SparkPeople's Healthy Recipes application lets you browse and search almost 200,000 recipes, plus save your favorites. The app also provide calories, carbs, and more for each recipe -  Perfect for anyone on a diet!