It's that time of year when you may be wondering what to get that foodie in your life especially if she or he seems to have every gadget out there. Here are a few of my personal favorites: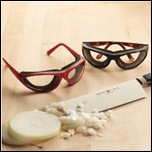 Onion goggles
– my new favorite kitchen gadget. Onion Goggles protects your eyes from irritating onion vapors – the soft foam seal keeps out onion vapors. I've used them several times and they really work, plus they're kind of cool '80s New Age Devo looking.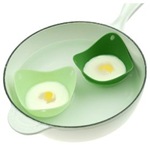 Fusionbrands Poach Pods
– I picked up a set of these at a cooking store in San Diego. The poachpod allows you to float and poach an egg in boiling water. When the egg is ready, flip the non-stick pod inside out and gently push the egg out. The only problem I found is that they cook from the bottom up. By the time the top of the egg is cooked through, so is the yolk. Since I like my poached eggs runny, I put a lid on the pan to steam the eggs from the top as they cook from the bottom. These sell for around $9.99 or $8.59 from Amazon.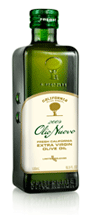 Olio Nuovo Extra Virgin Olive Oil – OK, this isn't a gadget, but it's certainly part of your "cooking toolbox." I had a chance to sample this at FoodBuzz's Blogger Festival and was given a bottle to take home. Its taste reminds me of fresh, warm tomatoes just taken out of the garden. It's also a perfect finishing oil for risotto or to use to make salad dressings. Olio Nuovo Extra Virgin Olive Oil is only available once a year during harvest season and sells for $15.97. You can order it from the California Olive Ranch website.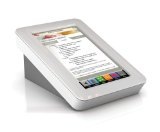 The Demy Kitchen Safe Touchscreen Recipe Reader
is a kitchen-safe digital reader that stores your personal recipes in a compact, electronic device consider it a Foodie Kindle
. The Demy
is powered by keyingredient.com, a website for you to find, create, share and collect your recipes. I have a couple of recipes myself there – Black and Orange Cookies and Red Pepper and Mango Ceviche. You can order one on Amazon or through the Demy store – both places sell it for $299.95.
Attractive magazine files – I hate the gray and faux wood magazine files found at most office supplies stores. I also don't want to spend a fortune on wood or plastic ones to store my cooking magazines. Instead, here are a few of the better looking cardboard ones: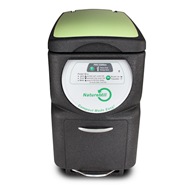 A Nature Mill indoor electric composter – Santa brought me one last year and I love that I'm able to recycle my table scraps and vegetable peelings in it. I own the original model, which had some problems. I was able to call customer service and get a replacement part later that week that fixed it. Still, it's a bit temperamental and occasionally gets stinky, so I suggest that you get one of the newer models like the Plus XE at $299 or the PLUS PRO XE at $399.
My husband swears that using the compost from this little machine is the reason he had such an abundant garden crop this year. You can buy it through the Nature Mill website, Amazon
, and sometimes at Home Depot, Target and Costco. You can also search for your local Nature Mill dealer.
_____________________
Disclosure: All links to Amazon.com are affiliate links. A commission may be earned from a referred sale to their website