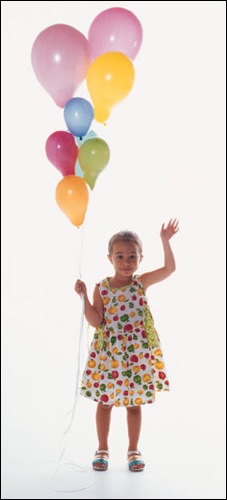 Today This Mama Cooks! turns five. While you may consider that a birthday, it is in fact an anniversary of the relationship I started with you, my reader, a long time ago. I'm using today's fifth anniversary of the day I started this blog (some posts are older and originally appeared at A Mama's Rant) to reflect on the long, strange journey blogging continues to be, and to share some goals with you.
This Mama Cooks! 1.0
First this blog was a place to document my Thanksgiving plans – what sides to make and what pies to bake. Seems that some things never change.
Then I used this blog to record what I was making for my family, which explains why way back in my content you'll see a lot of birthday and golf cakes.
Then I got busy with freelance writing and blogging at other places, and This Mama Cooks! became sort of a clipping service where I just posted recipes that I liked, but never ended up making.
When Alanna Kellogg from Veggie Venture and Kitchen Parade called me out on my lazy food blogging over this post, she inspired me to turn my neglected blog into a diet blog. (We emailed each other back and forth, took down our heated comments and became good friends. To this day I love Alanna and owe her a great deal for her outspokenness.)
This Mama Cooks! goes on a diet
At first, I didn't think anyone wanted to know about my new diet (Extreme Fat Smash) or read boring weight loss recipes. Since, I was taking an online "how to be a problogger" course at the time and was inspired to add weight loss and exercise tips to a blog that only featured food before. Maybe I had something here.
After several months, I realized that the new diet wasn't quite working out for me especially after I injured myself and had to stop exercising. I rethought my diet plan, went back to Weight Watchers, and started to slowly exercise again embracing both light weight training and Wii exercise programs.
Weight loss and health is a journey. But the tough part is deciding which way to go.
This Mama Cooks! 2.0
Currently, my main goal here at This Mama Cooks! is to encourage others to eat healthy and exercise to order to become fit, maintain a healthy weight, and to prevent diseases like diabetes, heart attacks and cancer. I hope to do this by sharing healthy recipes for the whole family, even though I continue to post Weight Watchers POINTS because I want to support that community as well.
I hope to inspire parents to make these recipes at home for their families and be good role models for their kids by exercising, eating right and taking care of their own health. (Mamas, you need to take care of yourself first in order to be around for your families for a long, long time.)
I hope to feature products and services, blogs and websites, books and companies that promote a healthy lifestyle here and at This Mama Cooks! Reviews – though I'm human and may fudge at bit when it comes to, well, fudge, chocolate and other goodies. I want everyone to have a little fun, too. If you're going to indulge make sure it's a stellar glass of wine, a scrumptious piece of cheese, or Julia Child's heaven on earth chocolate mousse. The occasional treat is good for the culinary soul, if not so much for the waist line.
Finally, I hope that I inspire others to embrace organic, local, sustainable and artisanal foods and green products even though I realize it may not be practical for everyone due to access, time and finances. It's all a matter of little steps – buy your milk from a local dairy or visit your nearby farmer's market. Recycle. Compost. Plant a garden.
To boldly go
This Mama's five year mission is not over. Instead, it's time to boldly go where this mama has not gone before. Come join me!