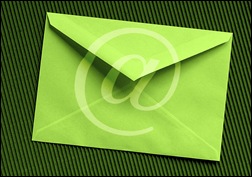 Occasionally, I get fan email at This Mama Cooks! On a Diet. Sure, it makes my day to receive a compliment, but even better it gives me a chance to get to know some of my readers better.
When today's guest poster, Tracey, told me she had maintained a 60 pound weight loss over the past seven years, I had to learn more about how she did it. So I asked her to share her weight loss journey with us all.
First, just a little bit about Tracey's background.  She's 28 and has been living with her boyfriend for over four years. She works as an inside sales rep for an indoor tropical plant company on Long Island NY and has an associate's degree in Ornamental Horticulture and Bachelors in Management Technology.
Her current stats are Height: 5'7 Weight: 130 lbs 19% body fat.
Tracey's story: My Journey to Health, Discovering My Own Power & Finding Shades of Grey
My earliest food memory was back when I was about eight years old. My parents were getting divorced and I remember food being my comfort. I can remember my grandpa bringing over ice-cream sundaes when my mom (a single mother raising three girls) needed a break. It seemed food was always a stress relief or something to look forward to. Since my mother was busy working three jobs, I was left home alone quite often with access to a lot of "junk" food. I used to come home from school and watch TV for several hours until my mother got home.
Entering high school I can remember weighing 176 lbs. It was especially hard for me to deal with because I was pretty athletic despite my weight. I felt trapped by it. I loved to kickboxing and bike ride, so although these things helped keep me fit,I had no clue about nutrition and remained overweight and depressed.
This all changed when I met my then-to-be stepmother Pat. She had taken my sisters and I for summers and taught us how to read food labels, etc. I can remember grocery shopping with Pat and her saying as long as we can read the ingredients we were allowed to put it in the cart. Needless to say my sister and I would try and sneak cookies and ice cream in the grocery cart. But Pat really opened my eyes to what good food tasted like. She was of Italian descent; so many meals were made from scratch, which was not something I was accustomed to growing up. Another influence was Pat's sister Stephanie who was the first vegetarian I met. Stephanie was slender and very attractive so of course I wanted to become a vegetarian. It was my introduction to reading researching nutrition.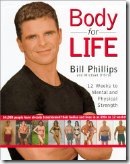 Learning about Portion Control
Since then I have been hooked. While I did try going vegetarian for several years, eventually I decided meat wasn't the cause for me being overweight… too many calories were. So I took up eating meat again and started learning about a concept foreign to me, Portion Control. Many books were instrumental along the way. A few of my favorites, Dr. Shapiro's Picture Perfect Weight Loss
, Volumetrics
, Eat to Live: The Revolutionary Formula for Fast and Sustained Weight Loss
and Body for Life: 12 Weeks to Mental and Physical Strength
.
One big tool that I still use that has been extremely helpful to me (and any emotional eater) was my food scale. By weighing and measuring my food, it makes me accountable. It also helped me to realize real hunger, which I never really understood. I would say I initially lost the weight cutting portions and incorporating a regular exercise routine into my life. It took me about two years to go from 176 lbs to 126 lbs.
Maintenance and weight training
There was a brief period however where I was eating to little and exercising to much. I didn't realize that there was such thing as maintenance. I was stuck on the "diet mentality" and that lower calories was the ultimate goal. This was a scary time for me. There are so many books on dieting, but few books on maintaining weight loss or how to eat healthy for life. I knew I didn't want to lose any more weight, but my body didn't exactly look like I wanted yet.
I also struggled with severe food cravings because I wasn't eating enough to fuel my body. I struggled with binge eating and severe anxiety. This is when weight training made an appearance in my life. Up until this point I was a "cardio bunny." Meaning, I did quite a bit of cardiovascular work but not much weight training. I can remember walking into my local gym one day and seeing this very athletic woman lifting weights. I can recall wanting her body and wanting to be strong not skinny anymore. It was sort of a switch that went off in my head.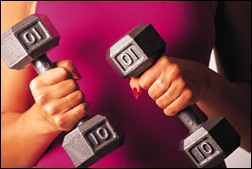 At that point I delved into reading all about women and weight training. I figured bodybuilders must know something about nutrition most didn't. Or else they wouldn't look that way. I started dissecting the meal plans and menus posted in magazines like Muscle Fitness, etc. I started eating a lot more protein and cutting carbs. I also figured I needed to up my calories.
Personalizing her plan
While this was a start, it certainly wasn't the answer I was looking for which was how to be a balanced healthy and fit woman in the "real world." While the weight training started doing wonders for my shape, the "Body Builder diet" was very restrictive and unrealistic and actually not necessary for my goals. So, I started making up my own diet taking from all the research I'd done on nutrition and applying it.
The main thing I learned is that while calories are king, what you eat (or the makeup of your diet) is very important in determining fat loss or muscle gain. Balancing blood sugar is crucial as well in keeping cravings at bay, maintaining mental clarity and keeping energy levels up. It was no longer about eating less or cutting out food groups. It was about balancing them to achieve the best results.
This is where I met a John at USA Diet Plans, who has since become a good friend. John re-instated the importance of combing protein, carbs and fats into every meal to stay satisfied. He debunked many of the low carb myths and helped me navigate my way through the supermarket. By eating this way I have eliminated my binge eating habits and actually enjoy food now.
I can remember eating certain foods because they were "healthy" and not because I liked them. John brought the joy back to meal planning. It's wonderful to be able to eat anywhere now that I have a nutritional belief to adhere to. I'm currently getting certified through John so I can counsel and help others. I have found my passion in empowering others and helping them become their best selves.
What works for Tracey – tools and tips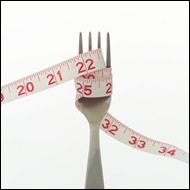 I still continue to weigh and measure food because of my emotional ties to it (Being bored spells trouble). If left to my own devices I would be happy eating all day long. I know some people feel that a food scale is not healthy or strange…but to me, it is just another tool that makes life easier. I also kept a daily food journal. I write down my meals the day prior so I know exactly what I'll be eating and nothing is left to chance. "If you fail to plan, you plan to fail."
Other people's blogs have had a huge impact on me as well. The reason being is that sometimes I felt so along on my path, but when the world of blogging opened up to me. I realized I wasn't alone and that many people had the same struggles I did. I was able to share ideas, recipes etc. It also became a source of support and community. Having a support system and people that think like-minded is key!
I choose to eat whole foods as much as possible because they make me feel good inside and out, plus I can eat more of them for fewer calories. I like a lot of food on my plate! I do however make room for "treats." I prefer to have a nice piece of grilled chicken over a huge salad with all kinds of delicious veggies (to fill me up) so I can have my favorite treat, a light ice cream-cone.
I think one of the best tips to have a sustainable weight loss is to still incorporate your favorite foods into your everyday meal plan. When advising a friend or client, I'll have them write down a list of foods they couldn't live with out. I know I couldn't live without pancakes. So, I have created a recipe using cottage cheese, oatmeal and egg whites, and sugar free syrup. It hits the spot! I never feel deprived. If I'm craving chocolate, I'll have one of my favorite chocolate chunk protein bars with a ½ cup of sliced strawberries to take care of my sweet tooth. I've found lots of "tricks" over the years that have helped. I love sharing them with other people!
Challenges and routines
When first moving in with my boyfriend I assumed I'd gain all the weight back, after all, we'd be cooking together and sharing many meals. This proved not to be the case. I made sure he knew my struggles with food and that we'd have to tweak some of his favorite recipes in order for me to enjoy them as well. I even had him enjoying tofu at one point, and caught him reading labels at the grocery store the other day comparing pasta sauces! Being honest with your mate and letting them in is very important.
I still love reading all things pertaining to health and fitness. I'm constantly reading up on the newest and latest health related products. It's good to stay on top of the curve. Since it's easy to get sick eating the same thing day in and day out I'm always on the hunt for new recipes. You'll find me in Borders or Barnes & Noble on the weekend browsing the heath and nutrition section.
I currently do some sort of weight training three days a week. I also try to get in two or three days of some sort of cardio training. I own a spin bike, so that has been very convenient on days I don't want to leave my house to work out. Weight training has been crucial in achieving the body I was looking for. It has also given me an inner power and reminded me I can do anything if I put my fears aside and just do it!
Want to share your weight loss story with my readers? Email me to guest post!