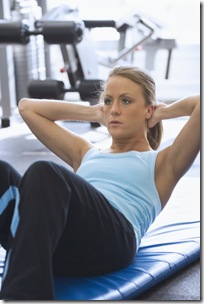 I mostly work out at home mostly for the convenience of it. In the past, I've done yoga at dance studios or used university or recreation center facilities to exercise.
This summer, after dropping the kids off at summer camp, I plan to stop by the local rec center a few days a week to work out. My goal is to take at least one yoga class a week and maybe a fitness or spin class.
Recently I was given a free 30-day pass to try out 24 Hour Fitness at This Mama Cooks! Reviews. My first review post is now up:
Working out at 24 Hour Fitness: online sign up and club facilities review
Stop by and see what I think of the club so far or to read my other 24 Hour Fitness review posts.