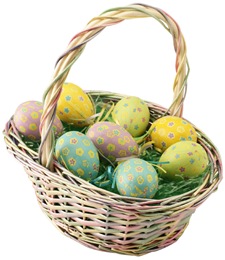 You think I was joking when I posted last week that I was thinking of making a meringue dessert recipe. Well, since I bought more eggs (I just cannot resist 50% off brown organic eggs) I am very tempted to try this recipe from Taste of Home's "Light Dessert of the Week" email newsletter for Easter Meringue Cups.
However, my plan is to make several substitutions to lower the calories. Instead of lemon curd, I will use sugar free, no fat instant lemon or vanilla pudding.
Fruit-wise, I bought 4 pounds of strawberries yesterday. (I love any fruit where 1 1/2 cups is only 1 Weight Watchers POINT). Plus I have some defrosted berries from last summer's blackberry crop. So, I'll use a combo of blackberries and strawberries, and forgo the sugary pineapple and mandarin oranges.
Or maybe I'll forget about the fruit and just nosh on the meringue…messy but yummy!
Easter Meringue Cups
8 servings
Ingredients:
3 egg whites
1/2 teaspoon vanilla extract
1/4 teaspoon cream of tartar
3/4 cup granulated pure cane sugar
1/2 cup lemon curd
1 cup sliced fresh strawberries
2 medium kiwifruit, peeled and sliced
1/2 cup fresh raspberries
1/3 cup mandarin oranges
1/3 cup cubed fresh pineapple
Directions:
Place egg whites in a large bowl; let stand at room temperature for 30 minutes.
Beat the egg whites, vanilla and cream of tartar on medium speed until soft peaks form.
Gradually beat in sugar, 1 tablespoon at a time, on high until stiff peaks form.
Drop meringue into eight mounds on a parchment paper-lined baking sheet. Shape into 3-in. cups with the back of a spoon.
Bake at 275° for 45-50 minutes or until set and dry. Turn off oven and do not open door; leave meringues in oven for 1 hour.
Spread cups with lemon curd and fill with fruit.
Nutritional Information: 180 Calories, 1 g Fat, 38 mg Sodium, 40 g Carbohydrate, 2 g Fiber, 2 g Protein
Weight Watchers POINTS per serving = 3 (2 with lower calorie substitutions)
More meringue dessert ideas
Check out these recipes from Weight Watchers:
And here are some low fat meringue goodies from Taste of Home: