To help avoid an overload on calories, Weight Watchers recommends the following March Madness Maneuvers: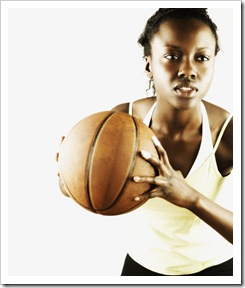 1. Pre-Game Meal:  Eat something small before heading out, such as a salad or a bowl of soup. With a fuller stomach, there will be less temptation to overeat during the game.
2. Benefit from Bad Parking and Nose Bleed Seats: Parking a couple of blocks from the arena may not seem ideal, but it's a great opportunity to get in some exercise. Add in some steep stairs to those upper level seats and incorporate an aerobic work out that's good for the heart and the waist line.
3. Divide and Conquer: Share a favorite indulgence with a friend. This tactic still allows room for a favorite treat, but at half the calories and price!
4. Bring Some Healthy Snacks Along: If the venue permits, bring some healthy snacks from home to avoid calories and costs. Some options include sliced fruit, air-popped popcorn, rice cakes, Weight Watcher snack bars, and chopped veggies. If you can, bring a water bottle and fill up at the water fountain whenever you can.
5. Half Time Work-out: If hosting guests at home, engage in a friendly game of basketball at half time. Or at least take a walk around the block. This will help to pass the time between halves while burning a few calories in the process.
6. Tailgating/Pre-partying: When attending a tailgate or pre-game party, prepare and bring a healthy dish and/or beverage. This is a great way to ensure having healthy options on the sidelines that stay within diet parameters.