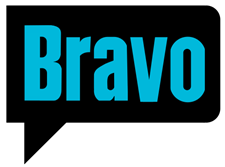 Quaker has partnered with Bravo TV's "Top Chef" for the first-ever Quaker Oats Viewer Quickfire Challenge. They're inviting people to submit their own original recipe using Quaker Oats on www.BravoTV.com/quickfire during the month of February.
Three finalists will travel to New York City and go head-to-head in the first-ever Quaker Oats Viewer Quickfire Challenge. The finalists will experience what it's like to be a Top Chef when they put their culinary skills to the test and compete in a live Quickfire Challenge and prepare a new, original dish with Quaker Oats. If their culinary creation passes muster with the judges, the winner will have the chance to attend a future "Top Chef" episode. (Click here to enter the Quaker Oats Viewer Quickfire Challenge and to see the official rules.)
Quaker's "Top This!" Oatmeal Bowl Contest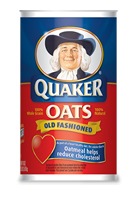 Now for a little inspiration, here's my recipe for Nutty Orange Monkey Oats, which I submitted to Quaker as part of the Quaker Oats Living Proof Blogger Event last November.
Our recipes had to use a minimum of ¾ cup uncooked Quaker Oats (1 ½ cups cooked). Oats used in recipe must be whole (not ground into flour). Recipe can contain no more than 10 ingredients (excluding water). The recipe must meet the following nutrition criteria:
Less than 400 calories per serving
Less than 1g saturated fat per serving
Less than 12g added sugar per serving
Less than 20 mg of cholesterol per serving
Less than 480 mg of sodium per serving
At least 3g of fiber (oat soluble fiber)
I think I met all the requirements but maybe went overboard on the fat content due to the pine nuts.
Nutty Orange Monkey Oats
Try this burst of tropical sunshine on a cold winter morning. People who are allergic to tree nuts can enjoy pine nuts (also called pinyon nuts) because they're actually seeds.
Ingredients:
¾ cup uncooked, Quick Quaker Oats
½ cup Tropicana Pure Premium® Calcium + Vitamin D
1 cup water
½ of a medium banana, sliced
30 (approximately 3 teaspoons) pine nuts (also called pignolia or pinyon nuts)
¼ tsp. cinnamon
Preparation:
In a microwave safe bowl, combine the Quaker Oats with the Tropicana orange juice, and water.
Add the pine nuts and banana slices and sprinkle cinnamon over the top.
Microwave on high for 2 minutes.
Remove from microwave, stir and enjoy!
Having one of those mornings where the whole family is running late? Try this idea for a bowl of Nutty Orange Monkey Oats on the Go.
After cooking the oatmeal and other ingredients, pour it into an electric blender.
Add 1/2 to 1 cup of warm water and blend until smooth.
Immediately pour into a wide mouthed shaker bottle. (It will be too thick to drink through a straw.)
Enjoy on your way to school or work.
I didn't win, but my friend Jennette Fulda of Pasta Queen,  got to go to the Oatmeal Festival in Lafayette, CO last month – sorta. See her post A cautionary tale: Why you should ALWAYS look at the map beforehand (preferably with elevation) on why she didn't make it.