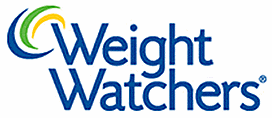 I was intrigued by the new Weight Watchers Momentum Plan especially after I had LaaLoosh guest post about it. Then I received a coupon in the mail inviting me to start going to meetings again as a Lifetime Weight Watchers member. Hmmmm, I thought, maybe I should go to a meeting and check it out.
But when was I going to find the time? Most of the meetings were in the mornings when I was scheduled to be online as a community manager for a social networking site. Then thanks to the economy, I got laid off and had time to go to meetings again. Lose a job and lose some weight, I guess.
Not to worry, I did pick up extra freelance work to make up for the two community manager gigs I lost that week, but it got me thinking about so many others who have been laid off. Yes, I know looking for work is a fulltime job. However, many career advice gurus recommend that if you cannot find a job, you should do volunteer work to keep busy so you don't get depressed. What's another  healthy way to keep busy? Exercising and eating right!
Out of work? Exercise!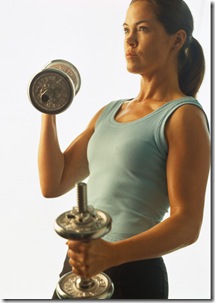 Now that you don't have a job, make an effort to work on your health and diet. This is not the time to eat emotionally, become a couch potato, gain weight and not be able to fit into your work wardrobe. Remember looking good at an interview is important, and if you're busting out of your blouse or pants, that is not going to make a good impression on prospective employers.
Instead, turn around a bad situation and find the positive in it. You now have time to use that gym or rec center membership you already paid for. If you don't have one, there are inexpensive ways to exercise like checking out a workout video at the library, or taking a walk or run around the neighborhood. (For more money saving fitness ideas, check out Budgeting? Low-tech workout work from The Denver Post.)
Remember, exercise will help with depression and anxiety about being out of work.
Not going into the office? Take time to eat better
Remember all that fatty fast food you grabbed on the run because you were too busy with work to cook and shop for healthy food? Now you have time to eat and shop right – and save money, too. Here are some tips:
Check out the weekly grocery store sales fliers and stock up on the healthy food that is on sale. Pretend that you don't see that Oreos are on sale, O.K.?
Cut coupons for healthy food products from magazines and the Sunday newspaper.
Find online coupon sites or go to manufacturer's websites for coupons.
Visit your local Asian or Latino grocery store, since they often have better prices on produce, meat and spices.
Discount grocery stores carry healthy food and diet items like no-cal drink mixes, instant oatmeal, or canned vegetables. My local discount grocery store is a great source for organic soups, whole wheat pasta, and healthy cereals, too.
Get together with friends and start a cooking club. Search online for inexpensive meals and make enough to share, freeze and split costs.
Find out when the local farmer's markets start in your area.
This spring, start a vegetable garden. Seeds and plants are usually inexpensive at hardware or discount stores.
If you live close to farming communities, look into Community Supported Agriculture programs. If a food share is too large for you, split it (and expenses) with friends or another family.
Angel Food Ministries can help you buy staples like chicken and vegetables at a discounted price. Not all the food they offer is healthy, so consider supplementing one of the main boxes with the Fruit & Veggie pack.
Can I afford Weight Watchers? Yes you can!
As a Lifetime Member, I'm not charged a joining fee and only pay $10 if I go every week. Most members pay $10-12 per meeting, but you can attend as many meetings as you want within that week without paying again. (And no, you don't have to buy the books or food to be successful.)
I've come to realize that there is not substitute for going to meetings to get the support you need to lose weight, exercise and eat healthy. It's worked for me in the past and it's part of the reason why it's been so hard for me to maintain the weight I want to be at. Going to Weight Watchers meetings are cheaper than seeing a therapist, after all. (I'm joking…a little.)
Also, if you're out of work, meetings could be an ideal place to network for a job, especially if you attend the evening or early morning, before work sessions.
Currently, Weight Watchers is running a special where you can join for free (depending on your area) until 3/14/08 and pay per meeting. Go to the Weight Watchers website to find a meeting by you. You can also purchase a Weight Watchers Monthly Pass for $39.95 (about $9.22 a week). I'm considering doing this since it gives you access to Weight Watchers eTools, where you can chart your progress online, get access to recipes, and create healthier versions of favorite dishes using the online Recipe Builder.
The men's version of eTools has meal ideas for foods that men actually want to eat including pizza and beer cheat sheets. There are also made-for-men workouts that target key muscle groups, exercise advice for all fitness levels, and more than 60 exercise demo videos. Talk about more bang for your buck!
It's time to take that lemon of a layoff and make (sugar free) lemonade. Now that you're out of work, spend the free time you have getting healthier. Good luck!