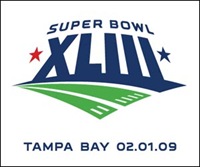 Just when Thanksgiving and Christmas weight gains have finally been dieted off, here comes another eating holiday – SUPER BOWL. I love celebrating this American iconic event with a feast and have done healthy Super Bowl recipes and not so healthy (New England clam chowder and Philly cheese steak anyone?) in the past.
Since I'm traveling the week before the big game, I want something easy to put together that eliminates the need to be in the kitchen. (No way am I going to miss Springsteen during half time.) Well, I can't think of anything easier than doing a crock pot meal.
Making "pulled pork" healthier
Recently I made "pulled venison" (like pulled pork) that was as easy as putting a few smallish venison roasts (about 4 pounds worth) in the crock pot, pouring a 18 oz. bottle of Country Bob's Barbeque Sauce on top (about 2 pounds of meat to 1 cup of sauce is about the right ratio with venison), and letting it simmer away for 12 hours. When the meat was tender, I used two forks to "shred" the meat and served it on buns for dinner that night.
Not exactly the healthiest, low cal meal, right? Well here are some tips to make it better.
Instead, you may want to make your own barbeque sauce. (Remember 1 cup to about 2 pounds meat though you may prefer more.) Here are a few to consider:
The meat – I realize that not everyone has access to lean game meats, so why not use chicken breasts instead? Or you could choose lean beef cuts like chuck shoulder roast or arm pot roast. Buffalo meat is a good (but pricey) choice, too. Believe it or not, lean pork is still an option – try boneless pork loin roast.
Another way to cut back on the meat is to add some vegetables to your pulled meat dish. Add shredded carrots, pepper strips, or French style green beans (frozen is O.K.) to the crock pot about an hour before the meat will be tender enough to shred. (If necessary add a bit more barbeque sauce.) Even the most veggie-phobic family members won't realize that you've mixed in some healthy vegetables since the sauce covers everything.
The bun – If you must have your shredded meat with a bun, pick one that uses whole grains and check the ingredient labels for sweeteners. You may want to see if you're store carries organic wheat buns, since those tend to use cane sugar instead of high fructose corn syrup.
Alternatives to buns are whole wheat pita pockets or serving the meat on brown rice. I served my pulled venison on top of cooked spaghetti squash, which was delicious. My kids liked it, too. (They love spaghetti squash.)
More healthy Super Bowl recipe ideas
For more ideas on healthy dishes to serve during your Super Bowl party, here are some links: