Now that I'm working full-time from home, it seems I have even less time to eat properly and exercise. I've been on three trips in 10 days (which explains why I haven't been blogging much) and snacking on the run. I can barely keep up with the laundry, let alone my workout schedule, and the pounds are creeping back on.
So when I was contacted by the folks at Sensa, I was intrigued. Maybe their product would fit into my hectic lifestyle better than measuring food and counting Weight Watchers POINTS.
What's Sensa?
Sensa is a six-month system of Tastants that are sprinkled on your food to help you feel full faster, stay satisfied longer and lose weight. (This is a big problem I have. I can eat enormous amounts of food before I feel full.)
It is not a diet. Instead, Sensa uses your senses of smell and taste to control appetite. Although many people think the feeling of hunger or fullness comes from your stomach, it is actually governed by the satiety center in your brain.  When Sensa Tastants are sprinkled on food, it triggers this satiety center, so you feel satisfied with less food.
Sensa contains Maltodextrin (Derived from Corn from the USA), Tricalcium Phosphate, Silica, Natural and Artificial Flavors, FD&C Yellow 5, and Carmine. Sensa also contains Soy and Milk ingredients. Sensa is sodium-free, sugar-free, calorie free, gluten-free, and MSG-free. Sensa is not a stimulant or drug.
You can learn more at Sensa's FAQs page.
Intrigued? Read on to get an online code for 15% off your order and free shipping!
Scientifically proven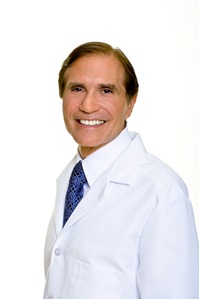 Sensa was created by Alan R. Hirsch, M.D., F.A.C.P. Dr. Alan Hirsch is a neurologist and psychiatrist who specializes in the treatment of smell and taste loss. He is the neurological director of the Smell & Taste Research and Treatment Foundation in Chicago, IL. He is also a faculty member in the Department  Medicine at Mercy Hospital and Medical Center, and an assistant professor in the Department of Neurology and Department of Psychiatry at Rush Presbyterian St. Luke's Medical Center.
Sensa's patent-pending technology was proven to be effective in one of the largest clinical studies ever conducted on a non-prescription weight-loss product.
You can learn more at Sensa's FAQs page.
Does it work?
I like the mind-body approach and believe this connection is important in being healthy. Will it work with weight loss? I'm going to try it and see.
Sensa is sending me a free two-month supply of their product to try. They've asked me to give them my honest review and track my results, so you'll see more posts in the future about this product. I'm a cynic at heart, so I want Sensa to show me that their product really works. If it doesn't, I'll let you know. You can check back on my Sensa posts at www.thismamacooks.com/sensa.
Of course, this doesn't mean that I'm going to scarf down gallons of ice cream. It means I'm going to go back to my usual healthy eating and exercise routine and hope their product helps me achieve better results.
Read Sensa user testimonials.
Intrigued? Join me!
Join me in trying Sensa. Go to http://www.trysensa.com/link/A0B089 and use the promotion code ROCKETXL to get 15% of your order (no minimum) and free ground shipping. Or you can use the ROCKETXL code upon checkout at www.trysensa.com.
Like they say on TV, what do you have to lose but the weight?