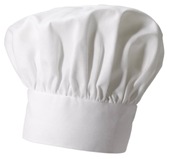 After more than seven years living here, I still love our house. But it's missing a few things. A proper laundry room. (Our laundry set is in a closest on the way to the downstairs half-bathroom.) An office for me. (Maybe I'll get that some day when we finish the basement.) And a bigger kitchen with better appliances.
My kitchen is fine, but it's just one counter short. If my husband and I are cooking dinner, it's inevitable that one of us is also using the kitchen table to chop veggies. And when I'm baking cookies or cupcakes, it's impossible. I have cooling racks all over the dining room and kitchen.
And after seven years, the appliances are getting old. Even my sink is getting chipped and needs replacing.
Otherwise, I love the house and the location. So if the housing market gets back on its feet, I could see us doing a small kitchen expansion. But that's hardly a DIY project. Instead I'd hire special kitchen designers.