I often blog about the challenges of having a daughter who is allergic to eggs, nuts, peanuts (a legume) and soy both here at This Mama Cooks! and on my children's book blog, My Readable Feast. It's probably why Divvies Bakery in South Salem, New York contacted me about reviewing some of their products.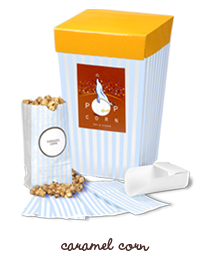 Divvies cookies, popcorns, and cupcakes are made in the company's own dedicated facility. Divvies candies, frosting, and sprinkles are certified by their manufacturers to be peanut-, tree nut-, milk-, and egg-free. Divvies conducts routine testing to minimize the risk of any cross-contamination in their certified allergen-free ingredients.
My daughter Lucie isn't that allergic to eggs and won't go into anaphylactic shock if she comes into contact with peanuts. (Instead she breaks out into hives, throws up and gets a fever - scary enough!) Lucie can eat snacks that are made in food plants or at the local supermarket. We've also discovered that she can get away with having products with a teeny bit of egg. (If the label says "contains less than 2%" of eggs she can have them.)
Still, so many people get deathly ill if they smell or touch a nut or have a trace amount of milk or eggs. Benjamin, the son of Divvies founder, Lori Sandler is one of those kids. That's why she started the company knowing that there's a need for allergen-free products. Great idea, but how do their snacks taste?
Divvies sent me a two small bags of their gourmet popcorn - caramel corn and kettle corn - that we took with us to enjoy at the National Western Stock Show rodeo. They were yummy and two bags were enough for the five of us. The bags are $5 each, which is what we would normally pay at the rodeo. That does seem pricey, especially if you factor in shipping, but a great way to save money would be to get their five gallon popcorn duos or "corn for a crowd" sets that go for $54 (free shipping, too!) If you're a big popcorn fan, you may be interested in signing up for monthly shipping with their Automatic Divvies and save an additional 20%. Again, this may seem expensive, but if you, a friend, or a family member has nut allergies or is a vegan (yes, they're certified vegan and kosher, too!) these are worth every penny.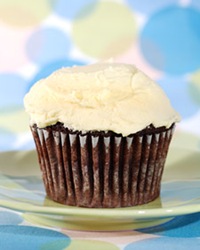 What really sold me were their cupcakes. Not only were they delicious (we got chocolate cake with vanilla frosting) but I loved their practicality. A dozen freshly baked cupcakes, sprinkles and frosting are shipped to you in a large box. Inside you find a special bakery box that does double duty. The cupcakes are in smaller boxes that can be turned over and made into trays with holes to hold each cupcake individually. The trays then fit snugly back into the bakery box and your cupcakes can be brought to a party without messing them up! Another idea would to have the cupcakes shipped to arrive the morning of the party. Then everyone can decorate their own cupcake as a fun activity.
If you're pressed for time and concerned about possible allergic reactions, $24 plus shipping (one box costs the same to ship as three) isn't a bad price for saving you time and the headache of a sick kid at the party (and a trip to the emergency room).
Note: the cupcakes are preservative free and will go stale after a few days. But they're so delicious that you'll eat them in one sitting.
But if you're into making your own cupcakes, check out the recipes for Chocolate Divvies Cupcakes and Divvies Vanilla Frosting that Benjamin and Lori Sandler shared with Martha on The Martha Stewart Show this morning.
If your child has food allergies, check out DivviesBattr, an informative and supportive forum where parents of children with food allergies can participate and learn from a community of experts and other parents how best to nurture and protect their children while creating a positive, calm atmosphere that pervades the entire household.