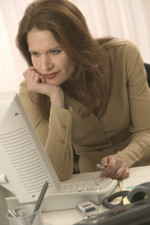 I've been working hard on making This Mama Cooks! On a Diet a great blog to help you lose weight, get inspired, and follow the Extreme Fat Smash Diet. Check out my latest features:
Extreme Fat Smash Diet Recipes page – Each recipe now includes full nutritional information and Weight Watchers POINTS!

This Mama Cooks! On a Diet Store – My Amazon.com store includes a listing of diet books I like, books I've found inspiration from, healthy cookbooks, cool kitchen and brown bagging items, and my favorite teas and meal replacement bars. I've also included a section on children's cookbooks and books for foodies.

I'm constantly adding and updating the site, so check back often or email me with your suggestions of what I should carry. (Do you have a favorite workout video? Please share!)

emealsforyou.com – They're my new affiliate and a great way for you to plan your weekly meals, either dieting ones for you or just regular meals for your family. Preplanning your menu helps you save time and money, too! Receive $5 off the subscription price by entering "MAMACK-38" as the "sponsoring identifier" when completeting the registration form.

5 Ways/Things Advice Lists – Use the lists to get inspired or send me your tips.
What else would you like to see here at This Mama Cooks! On a Diet? Let me know!