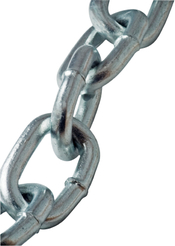 Do you have any links to helpful articles or websites? Share by commenting below or send me an email!
Woman's Day Magazine
I wanted to give you a heads up on some health and diet related items that Women's Day magazine is giving away. Starting July 10, go to womansday.com/giveaways to win:
- A large Delcious Party fruit bouquet from Edible Arrangements
- A year's supply of antioxidant rich teas from Salada Tea, a steel Adagio tea kettle and a tea chest for storage
- A week's worth of Zone Diet meals from Chef's Diet
- A Puma gym bag, a $300 gift certificate to ParagonSports.com, Oral-B Pulsar toothbrushes, Pro-Health toothpaste, a Tanita digital jump rope, and a lavendar scented eye pillow from YogaAccessories.com
- and more…
If you don't subscribed to Woman's Day, check both their print and online versions. Among all the women's magazines, I think it offers the best dieting and health tips. Their healthy recipes (and their regular ones) are tasty and practical, and they seem hip on trends like eating organic and local food, and practicing yoga and meditation. Give it a try by signing up for their Live Well newsletter at womansday.com/newsletter.
The Denver Post
The Denver Post has a great fitness section that is updated every Monday. If it wasn't for the Denver Post, I wouldn't have learned more about Dr. Ian Smith, his books, and his 50 Million Pound Challenge to get 5 million African-Americans to drop 10 pounds over two years.
The AOL Body website
I will be joining AOL Coach Jillan Michaels at a Blogher luncheon to see what the site is about and learn how she helped contestants on The Biggest Loser. Should be an interesting luncheon not only from a fitness/diet angle, but to see how AOL is trying to market to women online.
Other great tips