Welcome BlogHer Food Bloggers. It was terrific to meet some of you at the Birds of a Feather breakout session at BlogHer '06. (For the rest of you, this was chronicled by Kalyn's Kitchen and Elise of Simply Recipes.)
That's me in the lower left hand corner of the picture looking directly at the camera.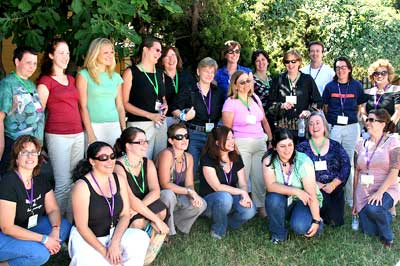 Lucky me, I got both my food blogs mentioned, this one and A Readable Feast, on Elise's and Kalyn's blogs. Stop by their blogs and check the rest of the group out.