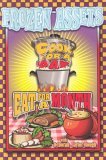 I received this from my upline Usborne Books (UBAH) supervisor, Beth:
Hi, team! One thing I have found that really helps me keep my sanity and help with family-UBAH-holiday balance is freezer cooking.

Some use "Once a Month Cooking"or the "Freezer Cooking Manual" from 30daygourmet.com which is how I got started. I highly recommend this idea whether it's used occasionally or all the time. You can begin by just doubling a recipe and freezing one, like with lasagna. It doesn't take that much more effort to make twice as much, but it does save you a TON of time later! I have done this enough to know how to manage using other recipes now. I mostly use Sue Gregg cookbooks and the Whole Foods for the Whole Family cookbook.

I love to get as much of my holiday cooking done early as well as stashing away an entire month's of dinners! It's marvelous and really takes away a great amount of stress! No more, "What should I make for dinner?" but instead – "so, what should I heat up?" If you visit their website, they have a great newsletter, too.
I've always thought cooking 30 days of meals over one weekend was an intriguing idea. However, I never got up the nerve to do it for a few reasons. First, I couldn't figure out to incorporate family favorites into the plan. Two, the meals didn't fit in with my Weight Watcher's plan. Three, how would I get my family out of the way for an entire weekend?
Even so, there are lots of cookbooks out there to inspire you:

The classic is Once-A-Month Cooking: A Proven System for Spending Less Time in the Kitchen and Enjoying Delicious, Homemade Meals Everyday.
The book presents a proven system for spending less time in the kitchen and enjoying delicious, homemade meals every day. I have an older version of this cookbook. The recipes are classic American home cooking. However, there's a lot of use of convenience foods, such as canned mushroom soup and velveeta cheese, so the meals are high in fat and rather unhealthy. I guess you could substitute low- and no-fat versions of things, but I'd rather find recipes that were full of fresh and healthy ingredients in the first place.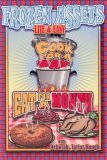 An alternative is Deborah Taylor-Hough's Frozen Assets Lite and Easy: How to Cook for a Day and Eat for a Month
. This got excellent reviews at Amazon.com, including one from Gary Foreman, Publisher of The Dollar Stretcher (a great website and newsletter for people trying to save money) – "Anyone who can save me money, help my family eat healthier and save me 30 hours a month deserves … attention."
If fat and calories are not an issue, try Deborah's Frozen Assets: How to Cook for a Day and Eat for a Month
or Cook for a Day: Eat for a Month : Frozen Assets Readers' Favorite
. I'm seriously considering putting all three on my Amazon wish list.