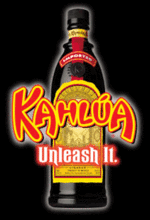 I've been searching for good pumpkin pie recipes in all the Thanksgiving cooking magazines. Imagine my surprise when I noticed that Food & Wine and Martha Stewart Living magazines don't have any!
Sacrilegious! Isn't there some kind of law that says you must serve pumpkin pie on Thanksgiving or you'll be banned from future family gatherings? (Maybe that's a good thing.)
So our first contender for the "What kind of pumpkin pie am I going make this year?" contest arrives courtesy of today's Denver Post via the makers of Kahlua.
It's a good take on the traditional pie.
Kahlua Pumpkin Pie
Nothing like a little liqueur to enliven a traditional dessert. See if friends can figure out the secret ingredient. Recipe courtesy of Kahlua. Serves 8-10.
Ingredients
1 9-inch pastry crust
1 cup evaporated milk
1/2 cup light brown sugar, packed
1/4 cup Kahlua or other coffee liqueur
1/4 cup light corn syrup
1 1/2 teaspoon pumpkin pie spice
1/2 teaspoon salt
1 1/2 cups canned pumpkin
2 large eggs, beaten
Kahlua cream topping (recipe follows)
Line a 9-inch pie pan with your favorite pastry recipe; chill for 1 hour.
Preheat oven to 450.
Combine milk, sugar, Kahlua, corn syrup, spice and salt. Add pumpkin and eggs. Blend well. Set aside. Bake pastry for 7-8 minutes until lightly browned. Pull oven rack part way out; slowly pour pumpkin mixture into shell. Reduce oven to 325. Continue baking until filling is barely set in center, about 40 minutes. Cool on wire rack for at least 30 minutes before cutting. Serve with Kahlua Cream Topping.
Kahlua Cream Topping
Beat 1 cup whipping cream with 2 tablespoons Kahlua until stiff peaks form. Turn into serving bowl and drizzle 1 tablespoon of Kahlua on top.